Hauntingly Fun Otterbox Haunted Mansion Iphone Cases Have Materialized At Disney Parks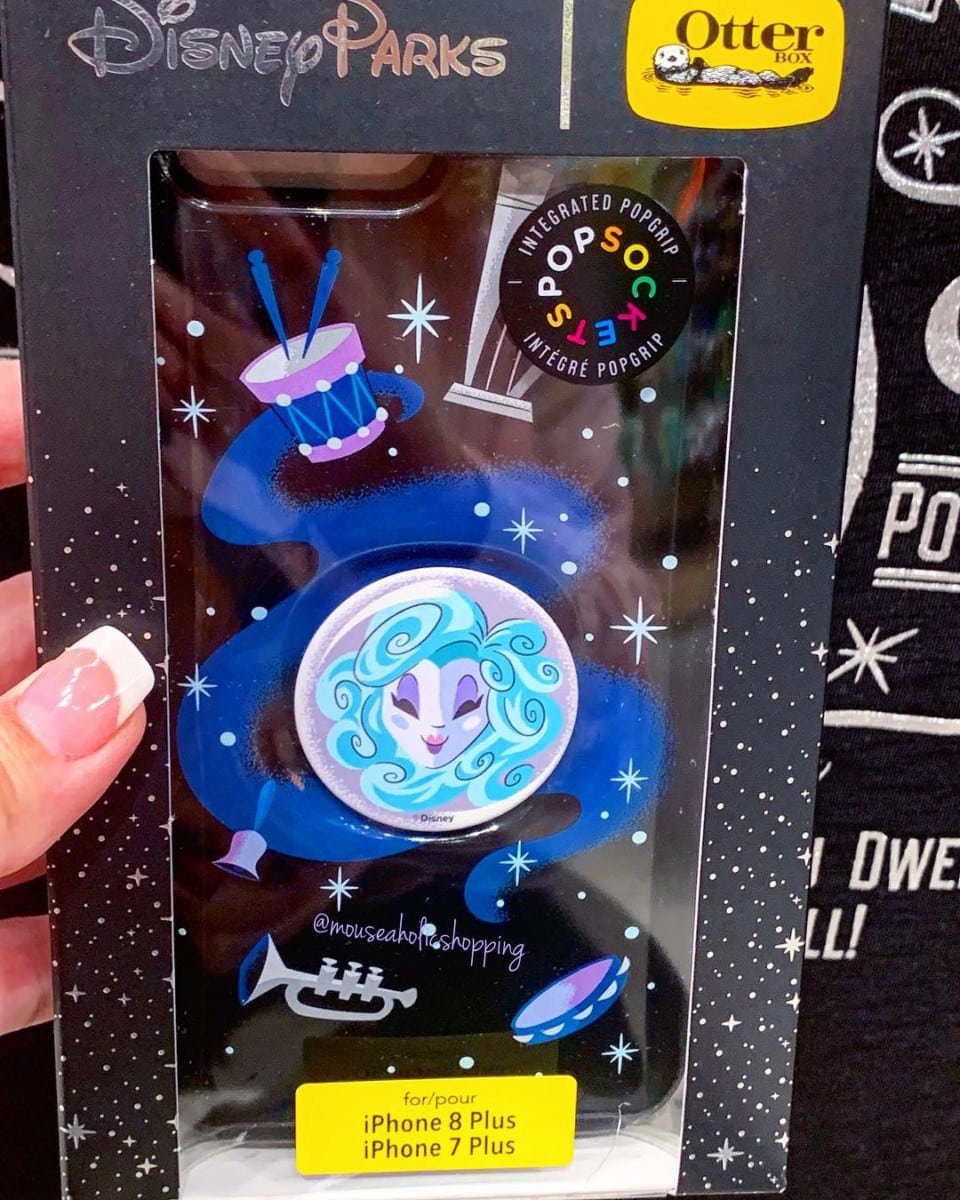 While I was out at Disneyland, I spotted the most hauntingly sublime Otterbox IPhone cases and I'm dying to have one. See what I did there?
The case has an integrated Pop Socket with Madame Leota on it. I never thought much about Pop Sockets, until my kids showed me how great they are. They steady your hand on your phone, and you can rest your phone on its side, all in all a great invention. The Madame Leota is a part of the cute new design for haunted mansion, with the instruments for her chamber on it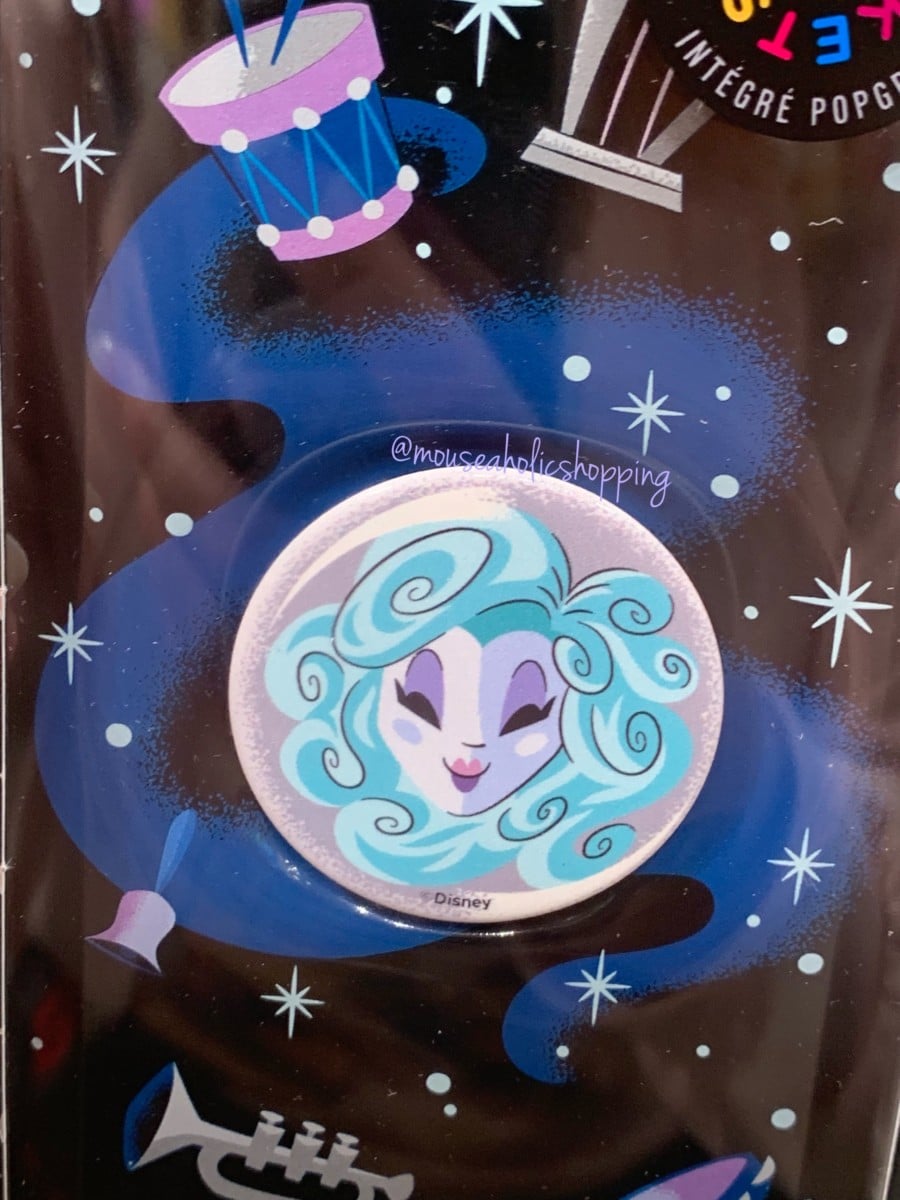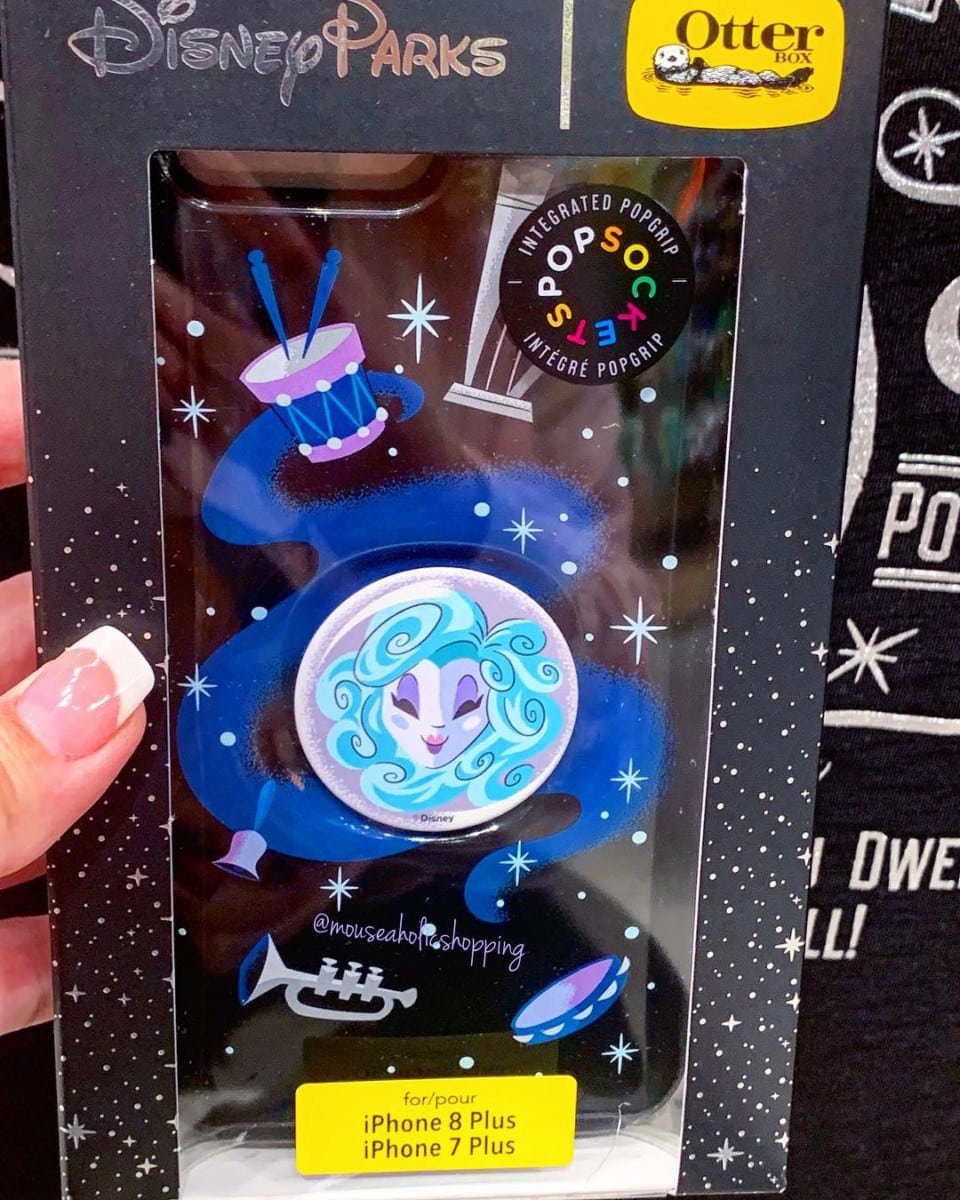 Right now these iPhone cases seem to only have materialized at Disneyland Parks and Only for the iPhone 7/8 and 7/8 plus. Fingers crossed for more sizes soon and that they head over to Walt Disney World.

Thanks to Mouseaholic Shopping for photos.
Author:
Lindsey
Hello, and I am so excited to be a part of TMSM team. So, let me introduce myself. I am a New Yorker, transplanted in Central Florida with my husband and children. We had been been visiting the Disney Parks for many years, so this was a win-win! I got into photography and Disney social media, where I really enjoyed all the merchandise that was always coming into the parks. I took a leap and started my own personal shopper service for all things Disney and I love it so much.-@mouseaholicshopping on IG & FB – I am so excited to bring to you all of the newest and my favorite Disney finds from around the parks. Since Disney is really stepping up their game merchandise wise, what a great time to start. When I am not shopping around Disney, I enjoy hanging out with my family and going on adventures.