Lollipop Lollipop, oh lolli lolli lolli… These new ears are sweeter than candy on a stick🍭
In true Disney fashion, Another new pair of ears released this morning, and they are sweeter than Apple pie. Yes, I'm referencing Lollipop🍭 With Swirling colors And a bow that looks like a pretty piece of candy, these are your perfect Minnie ears, for every Disney snack lover and Disney lover alike. The ears are a very lightweight plastic, so they definitely won't be heavy to wear.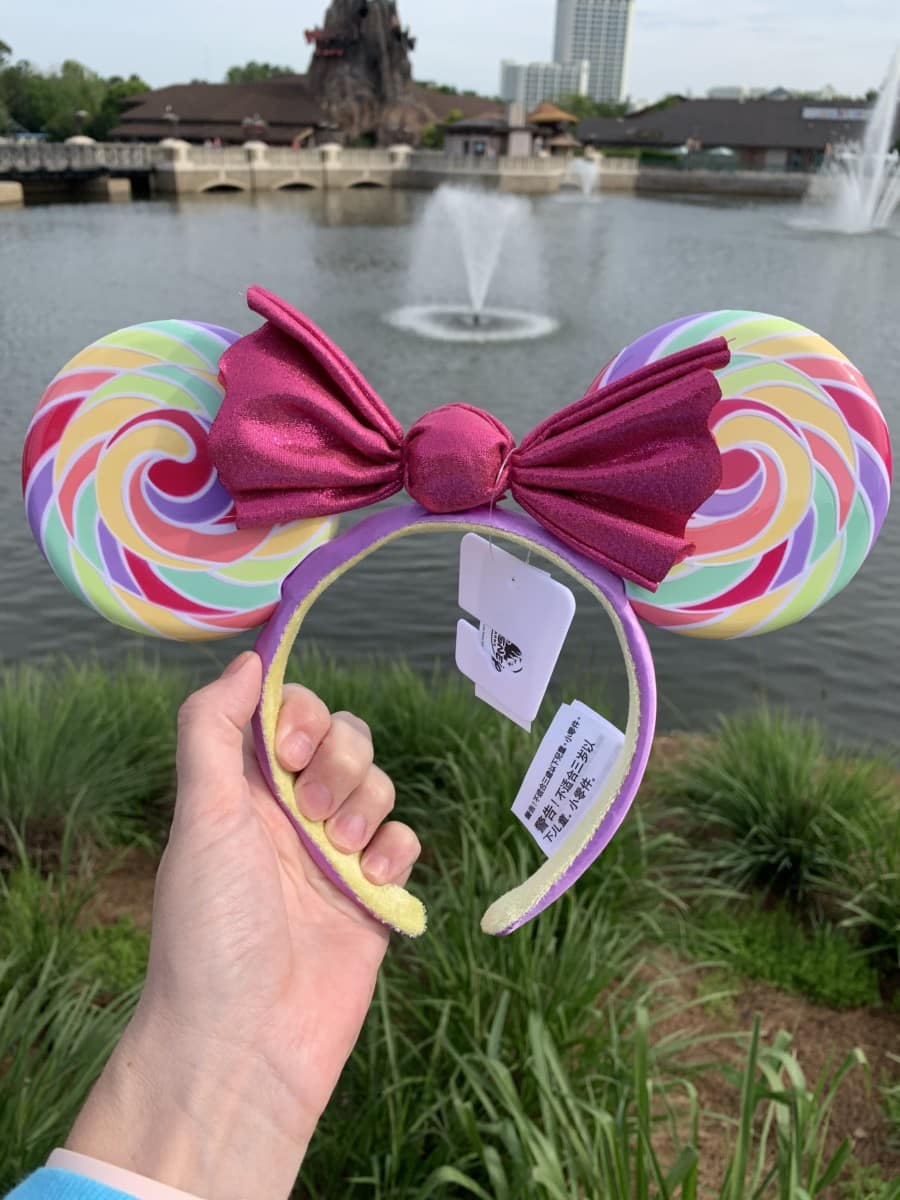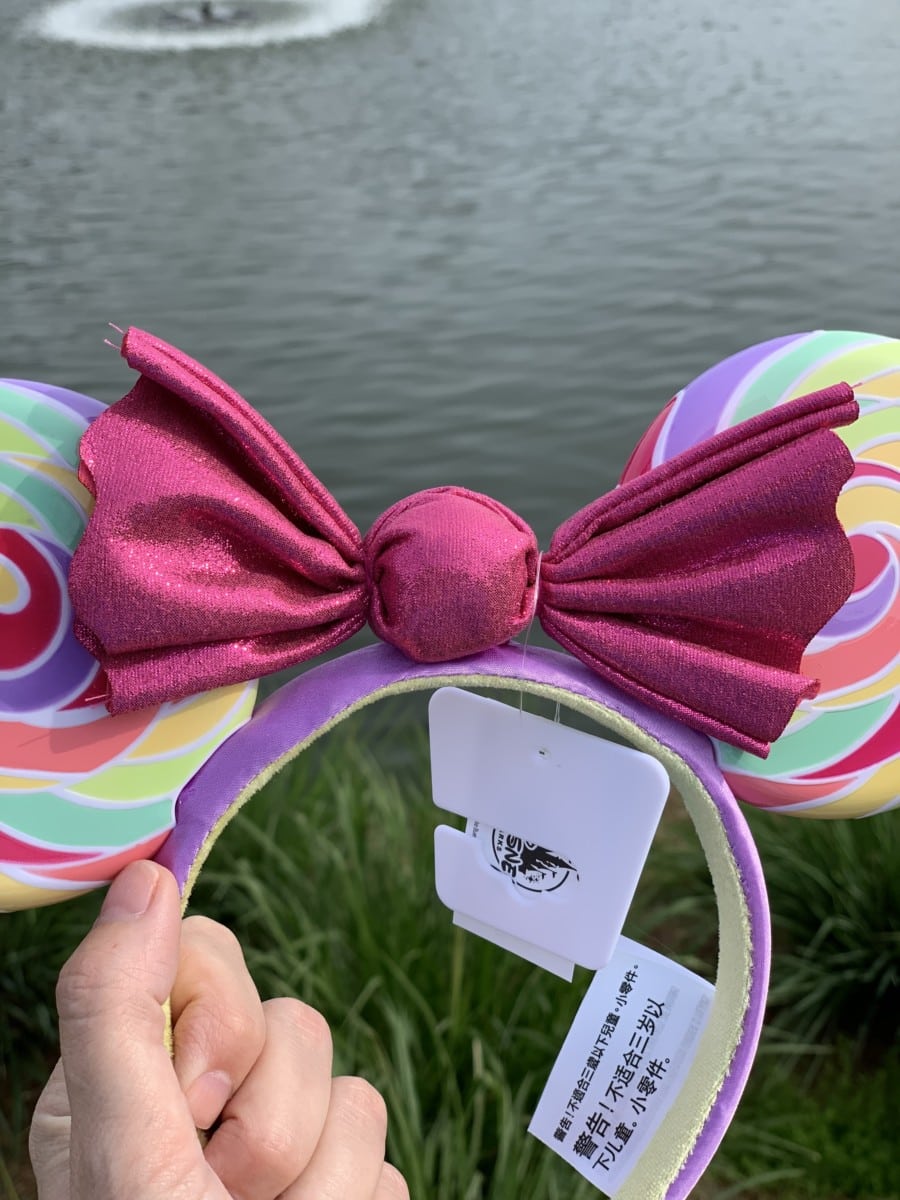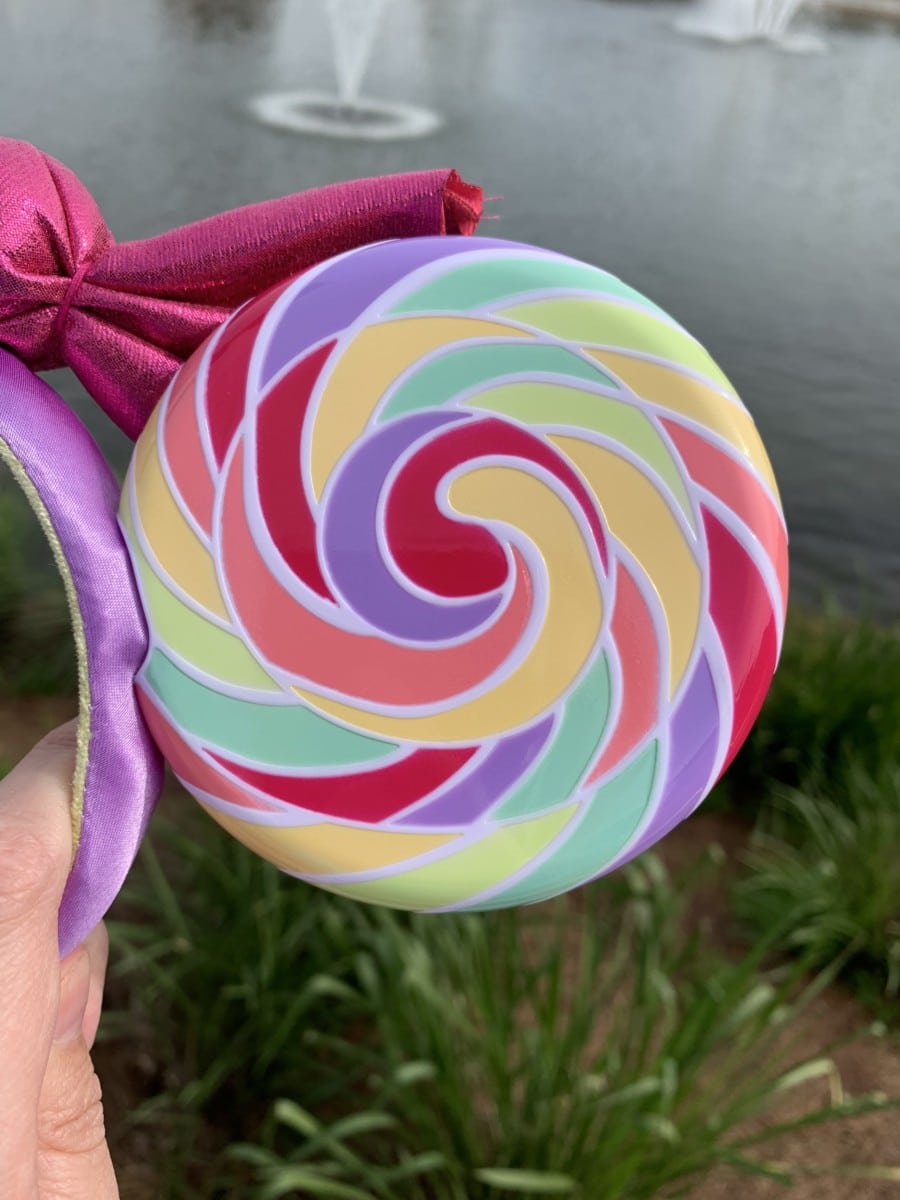 They really closely resemble the classic lollipops that you can find all over Disney property, like the Confectionary on Main Street. You can never pass up those giant lollipops When you walk past them, because they're a definite head turner. You'll be out here looking like a snack 😉 
These ears are available throughout Walt Disney World. Grab yours before they melt away! (I know, I know) 
Thanks to Mouseaholic Shopping for photos. 
Author:
Lindsey
Hello, and I am so excited to be a part of TMSM team. So, let me introduce myself. I am a New Yorker, transplanted in Central Florida with my husband and children. We had been been visiting the Disney Parks for many years, so this was a win-win! I got into photography and Disney social media, where I really enjoyed all the merchandise that was always coming into the parks. I took a leap and started my own personal shopper service for all things Disney and I love it so much.-@mouseaholicshopping on IG & FB – I am so excited to bring to you all of the newest and my favorite Disney finds from around the parks. Since Disney is really stepping up their game merchandise wise, what a great time to start. When I am not shopping around Disney, I enjoy hanging out with my family and going on adventures.