Sparkling new rose gold ear hat ring by Rebecca Hook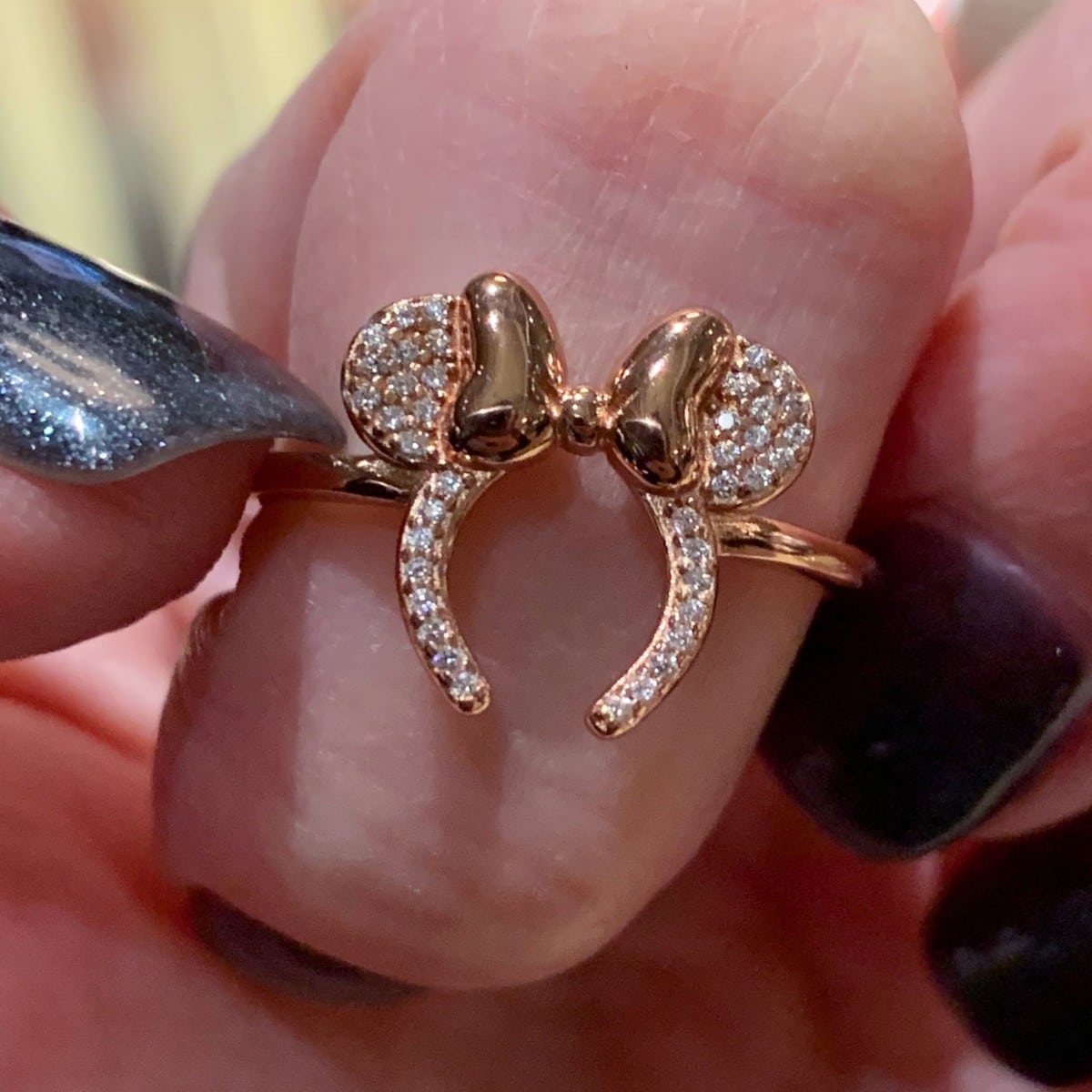 Rebecca Hook has done it again! Adding to her fabulous rose gold Minnie ear hat collection, we now have a Minnie ring and it is to die for.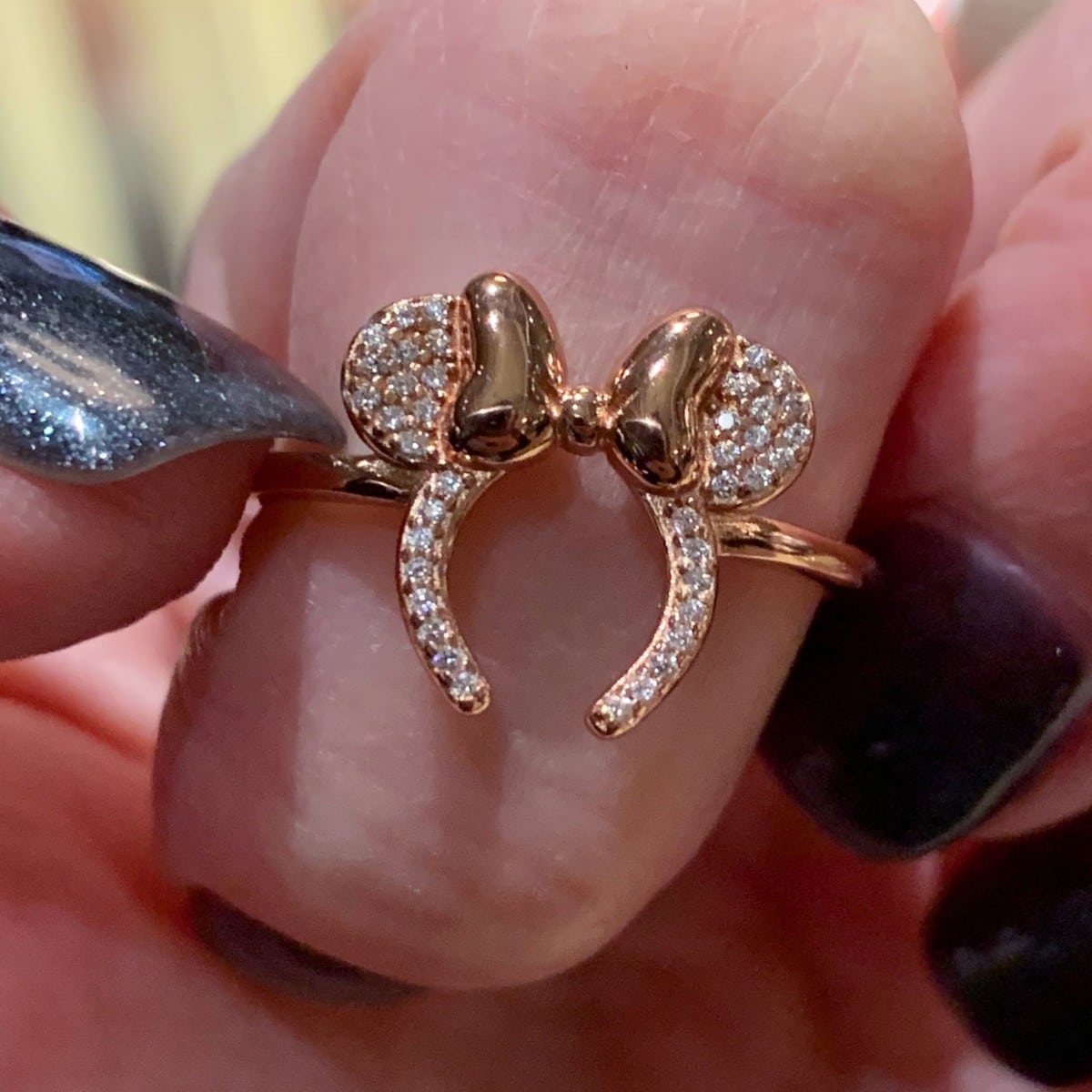 For all of you rose gold lovers, this will totally be right up your alley. Rose gold has been the new trend for the last few years and I don't anticipate it leaving anytime soon. In the ear hat collection, there are a few pieces now. The perfect ear hat stud earrings, dangly ones, and a necklace. Now you have a complete collection to accentuate your Minnie style. Are you a rose gold lover, or are you waiting for the next big "thing"?
These are available at Walt Disney World parks, and you can contact Mouseaholic Shopping on Facebook and Instagram for more help.

$100 plus tax!
Author:
Lindsey
Hello, and I am so excited to be a part of TMSM team. So, let me introduce myself. I am a New Yorker, transplanted in Central Florida with my husband and children. We had been been visiting the Disney Parks for many years, so this was a win-win! I got into photography and Disney social media, where I really enjoyed all the merchandise that was always coming into the parks. I took a leap and started my own personal shopper service for all things Disney and I love it so much.-@mouseaholicshopping on IG & FB – I am so excited to bring to you all of the newest and my favorite Disney finds from around the parks. Since Disney is really stepping up their game merchandise wise, what a great time to start. When I am not shopping around Disney, I enjoy hanging out with my family and going on adventures.