The tastiest D-lish treat Alex and Ani Bracelets have arrived!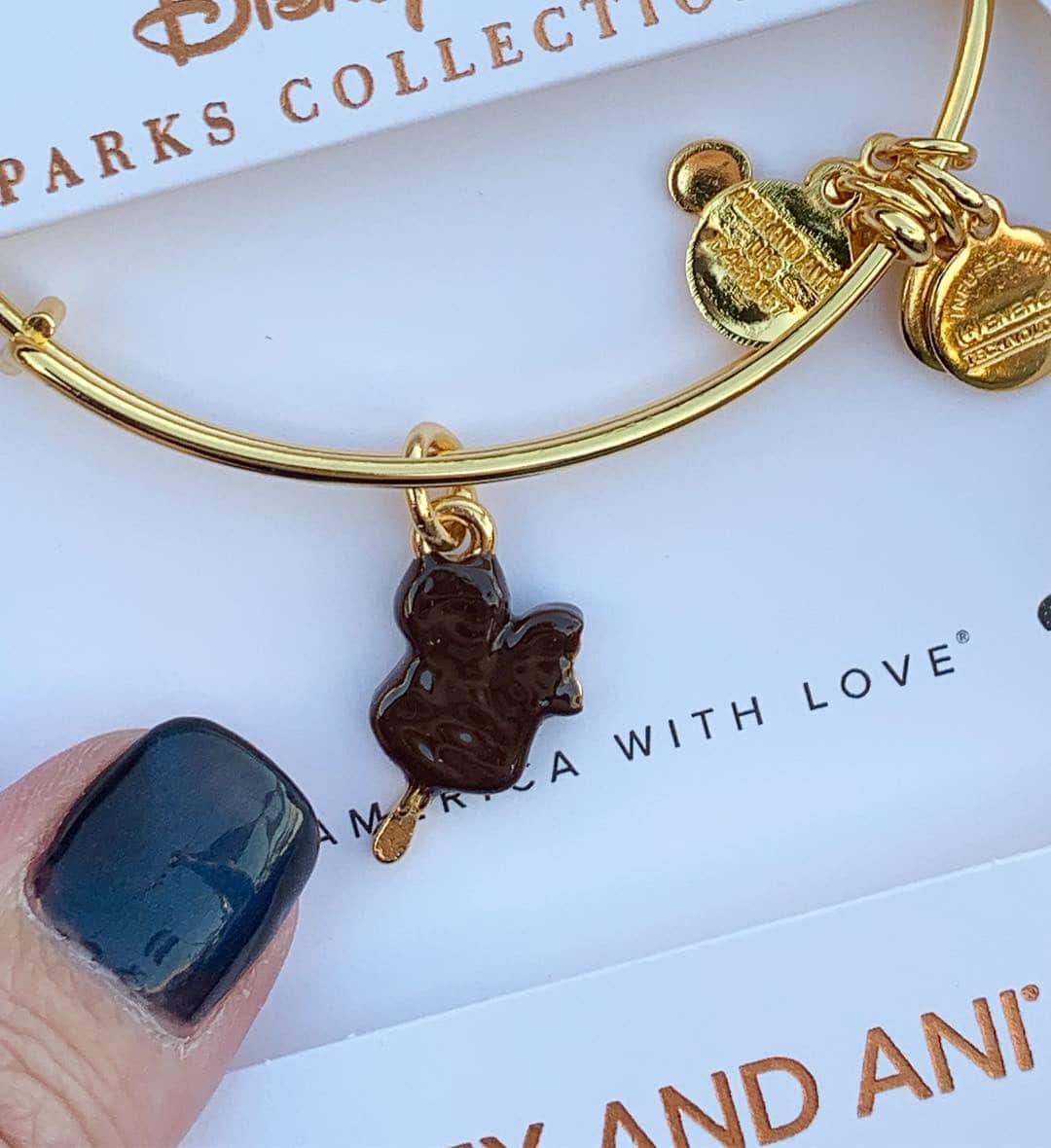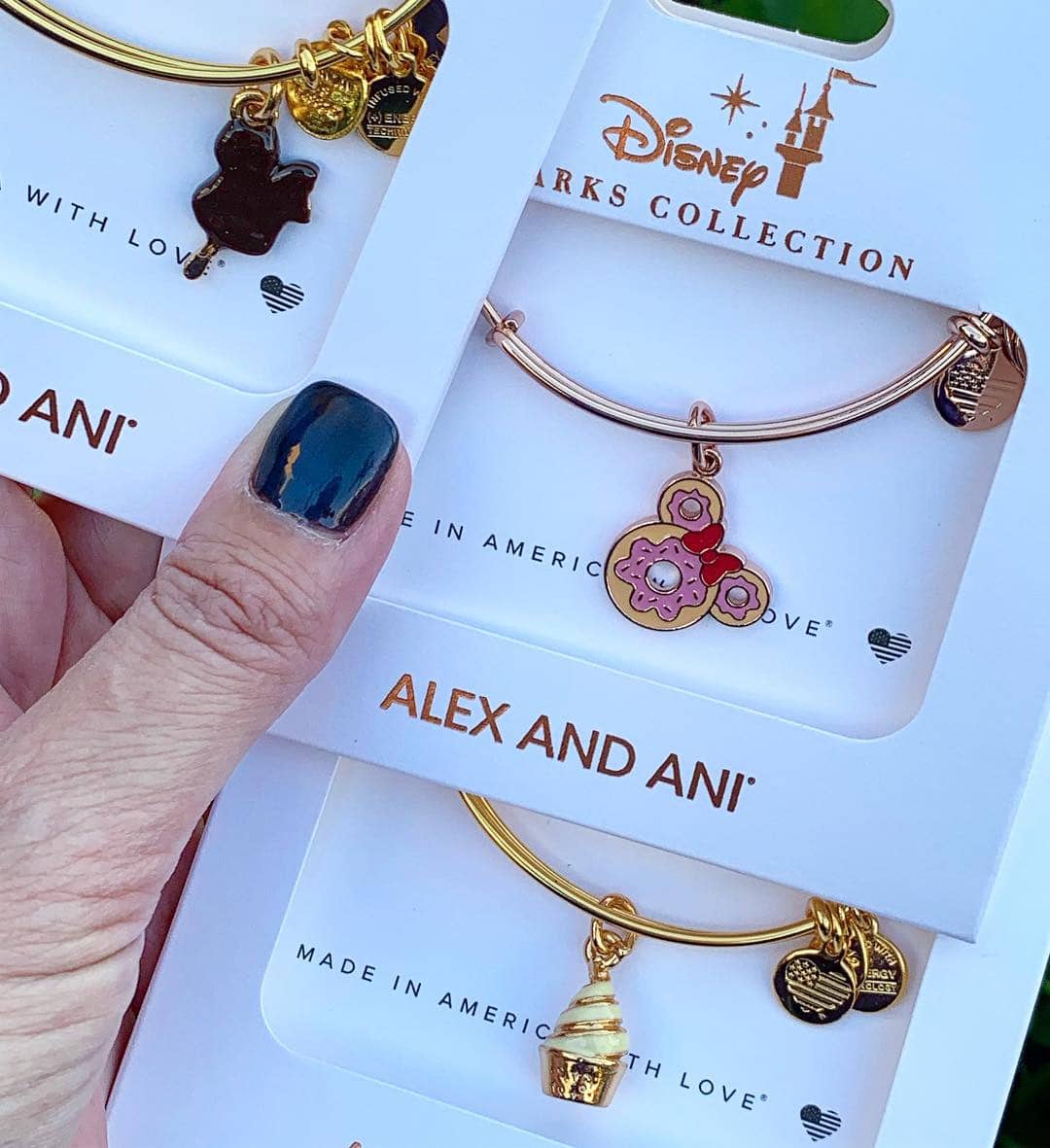 In the last few weeks, we have shown you the totally amazing D-lish Disney snack collection of merchandise that has hit Disney Parks. Today, earlier than anticipated, the D-lish Alex and Ani bracelets released and they are nothing short of amazing! There are three beautiful bracelets to choose from. Let's take a look.

The first and my favorite, is the gold Alex and Ani bracelet with a Dole Whip dangling. It's like a little treat on your wrist, especially when you can't get your fix in the parks.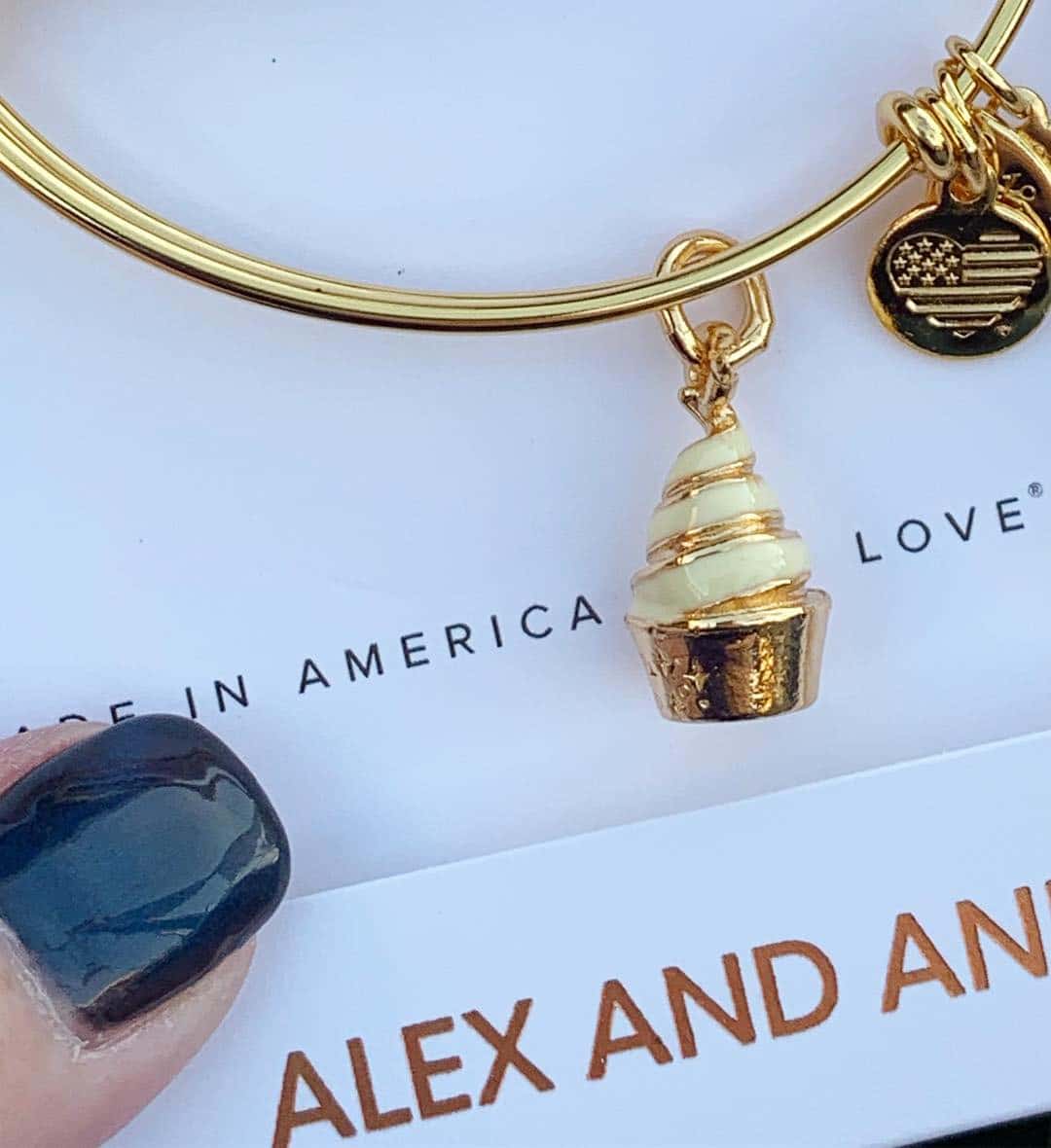 Next, is the cutest Disney Donut, and you know how good they are, coming in a rose gold finish. What diet you say?
Last but not least, and so many people's favorite, is a gold bracelet with the beloved Mickey's Ice Cream bar also dangling. Now that I'm sufficiently hungry, I'll have to buy them all. I mean, no snack left behind, am I right?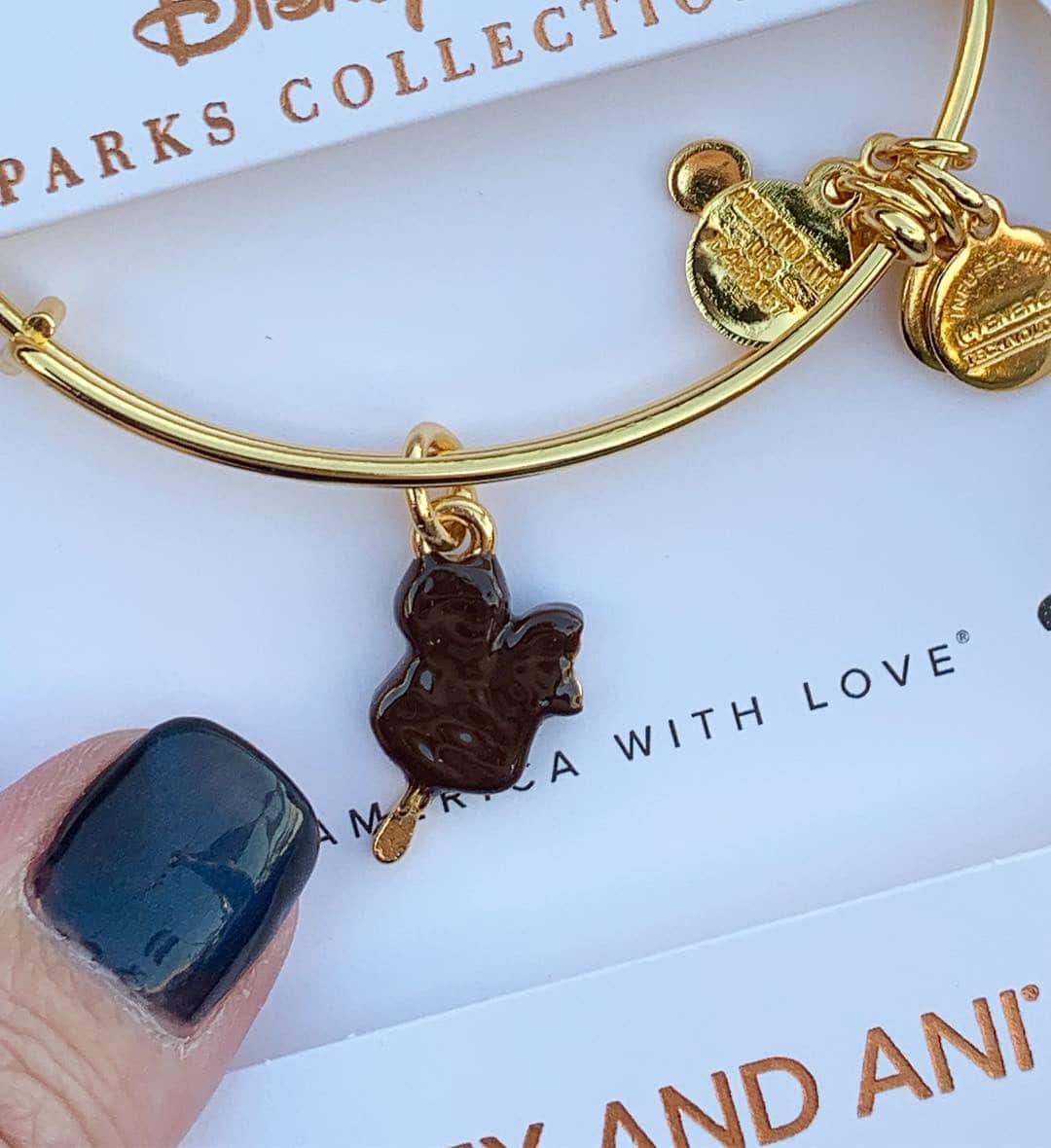 Stay tuned for more fun Disney food merchandise as I'm sure Disney isn't quite done wow-ing us yet!
These can be purchased at Walt Disney World. If you need any help, you can contact https://m.facebook.com/mouseaholicshoppingservice/
Author:
Lindsey
Hello, and I am so excited to be a part of TMSM team. So, let me introduce myself. I am a New Yorker, transplanted in Central Florida with my husband and children. We had been been visiting the Disney Parks for many years, so this was a win-win! I got into photography and Disney social media, where I really enjoyed all the merchandise that was always coming into the parks. I took a leap and started my own personal shopper service for all things Disney and I love it so much.-@mouseaholicshopping on IG & FB – I am so excited to bring to you all of the newest and my favorite Disney finds from around the parks. Since Disney is really stepping up their game merchandise wise, what a great time to start. When I am not shopping around Disney, I enjoy hanging out with my family and going on adventures.