Cute New Disney Snack Themed Bags Out Now! #DisneyStyle
As I was at the Potion Purple event on Thursday, I spotted the most amazing Disney snack merchandise that I've seen to date. This is becoming a new trend for Disney, who is currently putting out many new snack inspired items. High Five, Disney, because I love it all. 
Danielle Nicole Handbags released two new small bags, and since I love all food, I was delighted and slightly hungry when I spotted them. The first is looking like an actual slice of pizza with a twist and has Mickey head pepperoni. It's sparkly and fun, with vibrant colors. It really stands out and would be great with a good Disney bound. 

My favorite, when I'm not dieting of course, are donuts! I mean, who doesn't love a donut, especially from Disney, am I right? This bag is in the shape of a donut, with colorful sprinkles and Mickey ears as well. Can we say yum?
Loungefly also released a new mini-backpack and matching wallet. It's a beautiful blue material, covered with all of our favorite Disney snacks. Adorned with Mickey bars, churros, pretzels and more, these bags are right on theme with the new D-lish line coming out.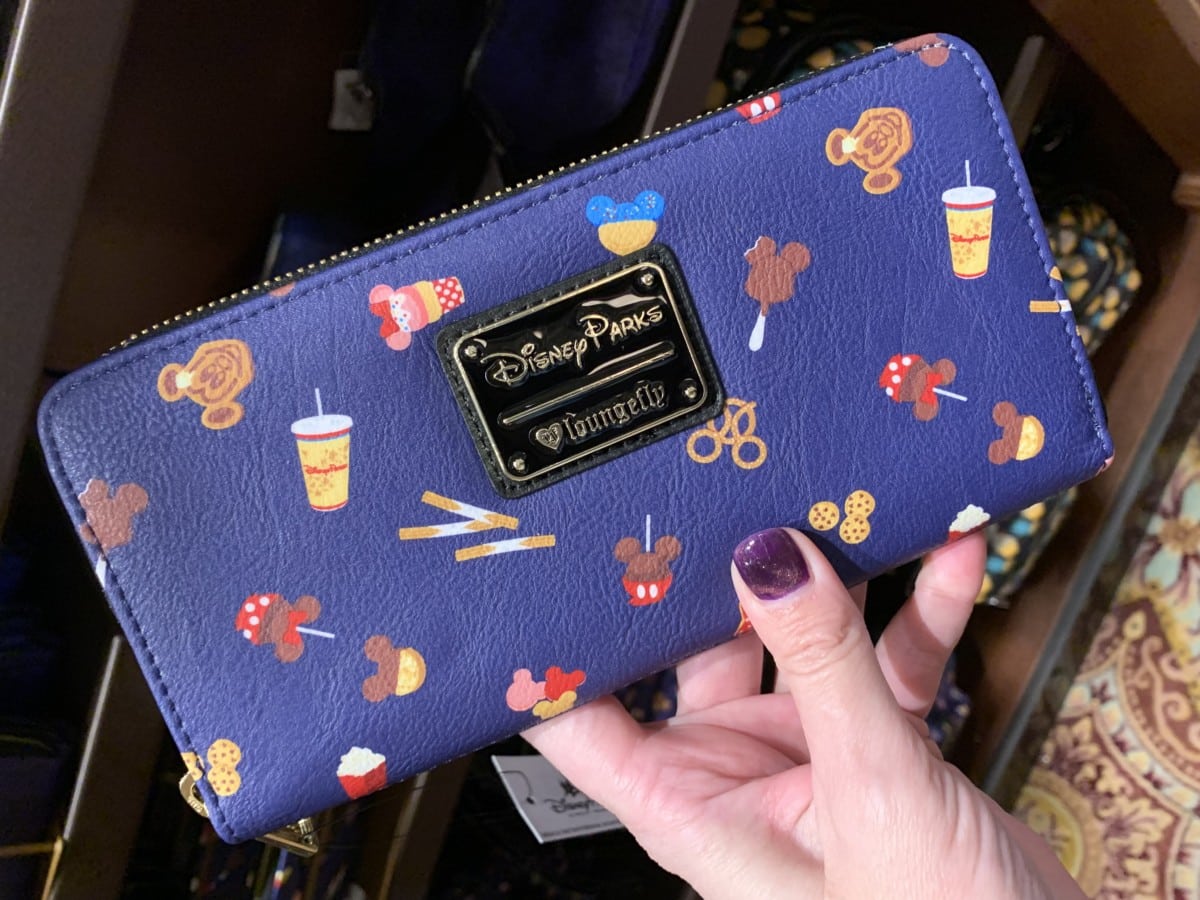 https://www.facebook.com/Mouseaholicshoppingservice/
I don't know about you, but I want it all. What's your favorite bag? These will have us thinking of Disney all day and I'm not even mad. 
They can be found at WDW parks and through (link)
Happy shopping!
Author:
Lindsey
Hello, and I am so excited to be a part of TMSM team. So, let me introduce myself. I am a New Yorker, transplanted in Central Florida with my husband and children. We had been been visiting the Disney Parks for many years, so this was a win-win! I got into photography and Disney social media, where I really enjoyed all the merchandise that was always coming into the parks. I took a leap and started my own personal shopper service for all things Disney and I love it so much.-@mouseaholicshopping on IG & FB – I am so excited to bring to you all of the newest and my favorite Disney finds from around the parks. Since Disney is really stepping up their game merchandise wise, what a great time to start. When I am not shopping around Disney, I enjoy hanging out with my family and going on adventures.