Colorful Mickey Mouse luggage out now
Another line of Disney luggage and other travel and park essentials have come to Disney Parks. It is a very vibrant, fun and colorful design. They are covered in cute Mickey heads and I'm thinking I might need it all, for my fun travels. Let's take a look at all of the styles out now. 
There are two luggage sizes – carry on and standard suitcase size. You surely won't lose these at baggage claim. Such eye catchers for sure. 

Joining this new collection is a matching fanny pack. Perfect for those park days where you want to be hands free. Fanny packs are back in style!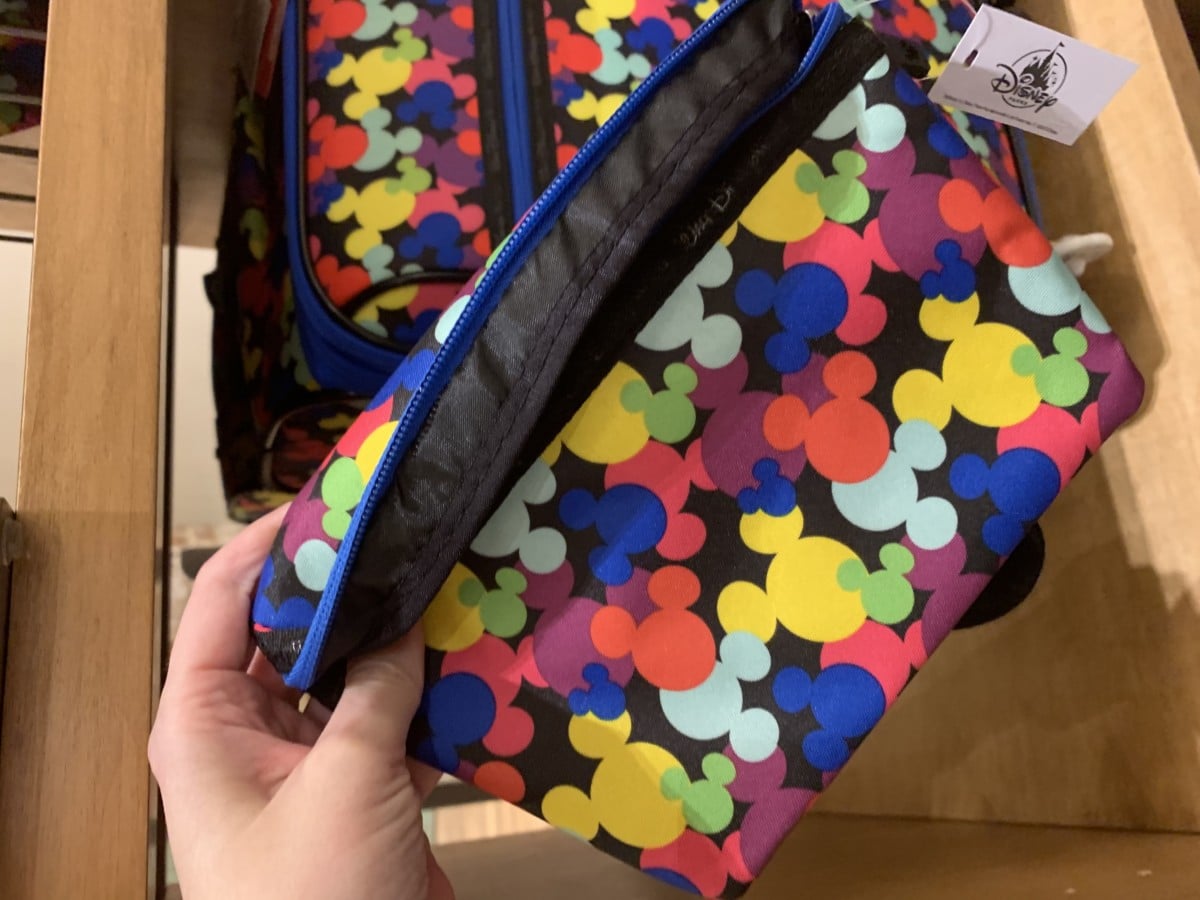 The tote bag is double sided and looks to carry a lot. Again, the same Mickey design and totes cute 😉 See what I did there?
Last but not least, is the bookbag. I love bookbags In the Parks as I carry a lot of essential items and like to be hands free. Perfect for all of us Disney and Mickey lovers.
These are available at Walt Disney World and if you can't get there, you can contact  https://www.facebook.com/Mouseaholicshoppingservice/ for any shopping help.
Happy shopping!
Author:
Lindsey
Hello, and I am so excited to be a part of TMSM team. So, let me introduce myself. I am a New Yorker, transplanted in Central Florida with my husband and children. We had been been visiting the Disney Parks for many years, so this was a win-win! I got into photography and Disney social media, where I really enjoyed all the merchandise that was always coming into the parks. I took a leap and started my own personal shopper service for all things Disney and I love it so much.-@mouseaholicshopping on IG & FB – I am so excited to bring to you all of the newest and my favorite Disney finds from around the parks. Since Disney is really stepping up their game merchandise wise, what a great time to start. When I am not shopping around Disney, I enjoy hanging out with my family and going on adventures.