Racing Disney: Training and Racing in Inclement Weather (Spring Edition!)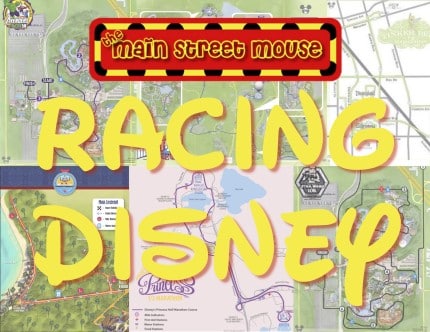 Hey there Main Streeters! With much of the US heading toward spring and summer, I wanted to take a minute to give you some tips from me and Catie when it comes to running and training in inclement weather. Unfortunately, we don't always get to race in perfect conditions. So only training when the weather outside is "nice" won't actually serve you if you wake up on race day and it's cold, raining, or worse. Hopefully some of these tips will get you through spring and summer and into your fall runDisney (or other) races!
Now the first thing you need to do is make yourself visible. Always remember safety first. If you're determined to go out (and you should be if conditions aren't terrible), make sure your gear is bright (neon colors, reflectors), run into traffic (so you can see them and they can see you) and be aware of your surroundings. Forgo headphones (or just wear one side) and stay alert. It's as much on you to react as it is them.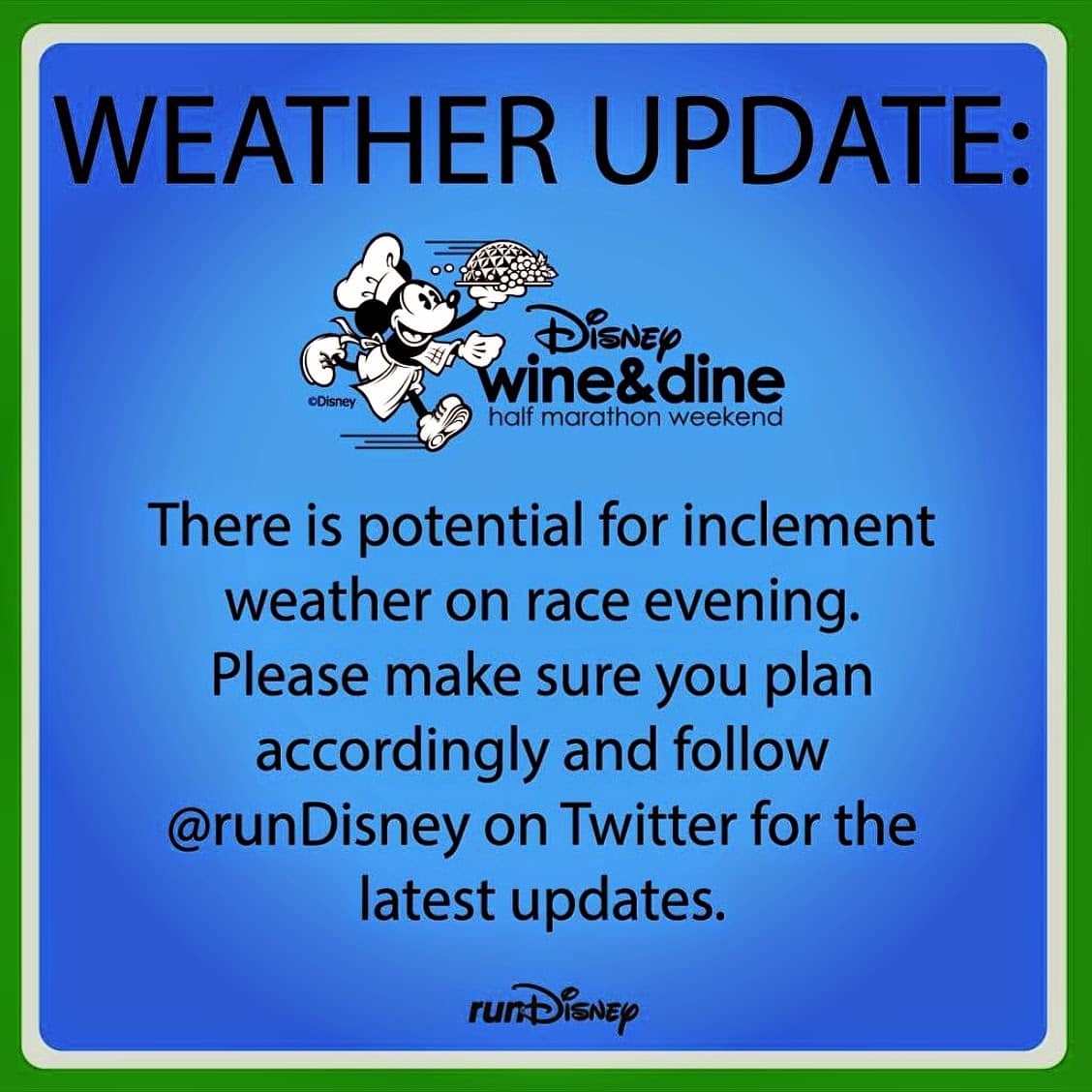 Don't be afraid to cut your runs short. If the weather gets really bad (i.e. rain vs thunderstorm) turn around and head home. Your safety is more important than the run. There is always tomorrow. Also, something I found in a race that I ran in the rain, don't be afraid to stop and wring your socks out. You may save a blister or two.
In some places in the northern US, you may still be dealing with slick, icy spots if it rains overnight and the temperatures get low enough. Be vigilant and don't be afraid to go later (as the days get longer, getting a run in after work instead of before is easier) or tomorrow. It's better than slipping and falling and getting injured! That will sideline you for more than a day!
If you're racing in inclement weather, embrace that you're going to be wet. Don't try and stay dry at the start because you're only going to get wet when that gun goes off. Most importantly, LISTEN TO THE RACE OFFICIALS if they tell you to stop or are directing you to a shorter path. Race officials do not make decisions to shorten or cancel races lightly, so if they're doing this, it is because there is an imminent threat to your safety. I know it can be disappointing to not get to finish, but better safe than sorry.
If you get rained on while running, get out of your wet gear as soon as you can. Staying in the wet gear can lead to getting chills that won't go away. And there's nothing worse than being cold all day. Also make sure you know how to treat your wet gear. Running shoes should never go in the dryer, but you can stuff newspaper in them to soak up some of the dampness. Also, some shoe companies make GTX (Gore-Tex) versions of their models, which help repel moisture. I got a pair for running in the snow this winter and it was a game changer.
And of course, the worst part of spring racing – POLLEN! If you have seasonal allergies, don't forget to take your allergy medicine! Breathing is possibly the single most important thing while running and not being able to breathe because of allergies is the worst. Keep in mind that most over-the-counter 24 hour meds take a couple days of consistent use to completely relieve symptoms, so don't just take it on run days!
Of course, your judgement should always be the first thing you listen to in inclement conditions. Listen to your body and your head. But don't use the rain as an excuse to not go out if it's drizzling. Because you never know what race day will bring.