Racing Disney: ChEARing On Your Runner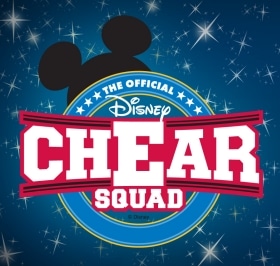 Hey Main Streeters! This week I wanted to take a moment to talk about opportunities for spectators at races at both the Disneyland and Walt Disney World Resorts. Some quiet changes have been made to this recently by runDisney and I strive to bring you the most up-to-date information I can.
Previously, runDisney had ChEAR Squad packages at three different levels available to interested spectators. Your package level determined the "perks" you received. But now, they have consolidated to one package available at Walt Disney Resort Races.
As of the upcoming Dark Side Weekend this weekend, ChEAR Squad packages were available for $49 per person. For that price, spectators received runDisney ChEAR Squad gear including a waterproof stadium blanket, Mickey clappers, and a ChEAR Squad tee. In addition to this gear, spectators also receive reserved grandstand seating at the Finish Line, hot and cold beverages, and private restrooms. For the upcoming Wine & Dine race in November, the price is the same, but the package does not include a tee shirt or beverages. As of the time of writing this article, ChEAR squad perks and packages had not been listed for 2018 Walt Disney World Races.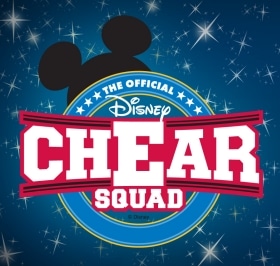 At Disneyland, there is no longer a ChEAR Squad package available. They have been replaced with the "Spectator Viewing Party". For $79 per person at the upcoming Tinkerbell Half Marathon Weekend, spectators will receive private Disneyland Park viewing of runners, a breakfast buffet at the ESPN Zone with televised racecourse viewing, Finish Line seating, runDisney ChEAR gear, and exclusive parking. The Disneyland Half Marathon and Avengers Half Marathon Spectator Viewing parties are not on sale yet, with details listed as coming soon.
ChEAR squad was a great resource for my mom when I ran the Princess Half Marathon in 2015. With the changes since then, I can't comment on the experience, but once I learn more, you'll learn more, Main Streeters! Until then, keep on Racing.