The Disney-fied Deadpool?
Happy Thursday Main Streeters and welcome back. We reported to you a while ago that Disney got the green light to acquire 21 Century Fox. Doing so gave them the rights to the movie and TV studios, as well as other assets and Fox's 30% share of HULU. This acquisition came at an astronomical price tag of $71.3 Billion. Yes, Billion.
With the purchase, fans of the Deadpool franchise (which was produced by 21 Century Fox) began to wonder what would be the fate of their much anticipated mercenary anti-hero with a smart mouth, played by Ryan Reynolds and known as Wade Wilson.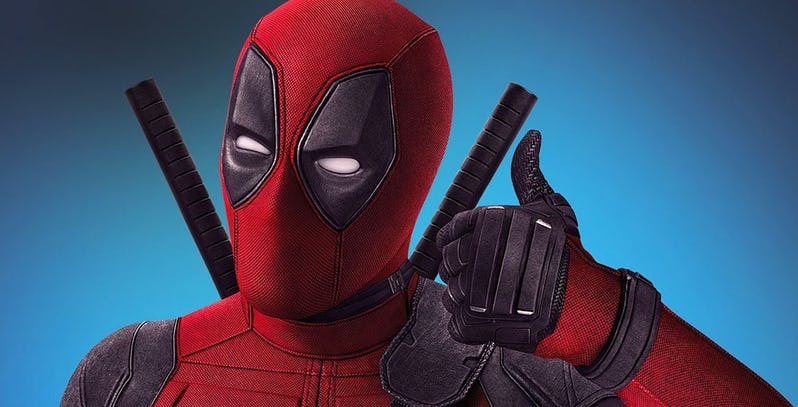 A little back history on Deadpool for those of you unfamiliar with the character: Deadpool is a conundrum all together, and it was unclear for some time who really owned the rights to the character. For one, Deadpool belongs to Marvel Comics, but when the movie came to fruition given the adult nature, it was picked up and produced by Fox. Shortly thereafter Disney acquired the rights to Marvel, and now has taken over Fox. So in any respect, no matter how you cut it, Deadpool was destined to go to Disney.
For a Free NO obligation quote with a new booking, contact our sponsor Magical Vacation Planner by clicking HERE!
Fans have continued to worry as Disney has historically been shy about putting out any movie with an above PG rating and Deadpool movies have been notoriously rated R.  Disney owning Deadpool is a "big deal" for audiences because if you've ever seen a Deadpool movie, you know that it's no ride on the Carousel of Progress. It's quite the adult humored film, peppered with colorful language and suggestive scenarios. Despite Ryan Reynolds' advertisement in the opening scene that the movie is a family film… it is in fact not one at all. It's not even a sing along, so don't be fooled by the amazing soundtracks of both movies.
In short, Ryan Reynolds who is the embodiment of Wade Wilson isn't the hero people really need, but he's the hero a whole different generation of Marvel fans really WANT, and now that Deadpool belongs to Disney where does he even fit in the Disney-sphere?
Disney was mum on what they planned to do with Fox movies that were Rated R, including Deadpool until yesterday. Disney Chairman and CEO Bob Iger said that Disney will continue to make R-rated Deadpool movies and other adult-oriented Marvel movies after it absorbs much of Fox. This is absolutely progressive for a company that has made their mark on the world by being completely family focused and building their empire on G ratings.
Now fans of Deadpool can sleep soundly knowing that the next iteration of the franchise will still have the Deadpool character we have come to know and love, and that Bob Iger is willing to push the envelope further as far as the cinematic experiences that Disney brings to the table in the future. I don't think we will see the iconic castle or hear the familiar music in the opening credit, but Disney will have to make their brand known somehow; only time will tell.
Personally, I think this move is the checkmate that just made Disney a little more lucrative for those who say Disney is just for kids. The amount of adult centered entertainment they are building such as the Star Wars Land and now this foray of film is really bringing back those who had "outgrown" the Disney experience.
It's your turn now, tell us Main Streeters, are you okay with Disney putting out movies geared towards adults? Share your thoughts!
Until next week!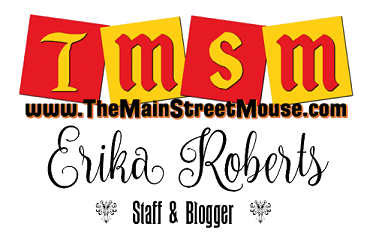 Author:
Erika
Erika Krystle has been a Disney kid for as long as I can remember, but my love of visiting Disney Parks started after just one ride in a Doom Buggy. I couldn't run to guest relations fast enough to offer up my soul in return for an Annual Pass. Since then Disney has taken all my money, but has given me the most cherished memories; from watching my Nona's face light up with happy tears as we strolled down Main Street on her first visit (she was 84 at the time), to my very own engagement on Halloween in front of the Haunted Mansion.
I'm excited to be on the TMSM team and where Disney Parks are concerned, you won't catch me dead on It's a Small World. If I ask to ride that, this is a clear indication I am in danger and you must send help. You will however catch me performing Random Acts of Disney (R.A.D's), park hopping with my amazing group of impressively talented and kind friends (usually in some themed attire), hanging out by The Haunted Mansion, and ugly crying during Wishes… then begging for a Mickey Premium Bar to eat my feelings…don't judge me.
Otherwise, I work for the State of Florida and I am actively involved in my community. I believe in empowering others and spreading kindness to people from all walks of life. I also make custom designed Disney inspired ears, etched glass, gifts, and accessories. You can check out, like or follow my work on FB, which also links to my shop's Instagram and Etsy page: www.facebook.com/imagineering.emporium. I look forward to getting to know everyone and sharing the magic of Disney!