Do you Disney Deck the Halls?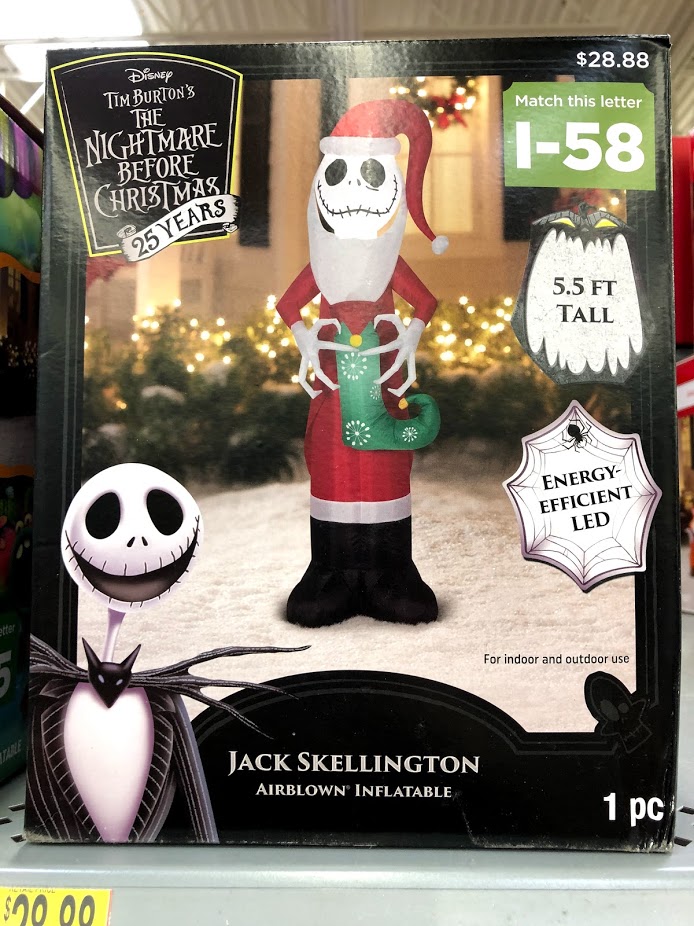 Hello Friends! The Thanksgiving leftovers are practically all gone, the Black Friday madness has died down, and all the Christmas decorations have taken over what seems like every major aisle in a variety of stores.
We at The Main Street Mouse are always on the look out for Disney related items that bring that extra bit of magic to your home decor. Sure, Disney Parks and the Disney Store have a fantastic variety of Christmas keepsakes that are exclusively available when you visit, but you don't have to go to the parks or shop online to find that something special to adorn your home. Let my clue you in on a wonderful winter trend that will surely help you Disney Deck the Halls.
One of the easiest decorations to hit the market are inflatables. They are a no mess, no fuss, fun way to bring some Christmas cheer to the front of your home, a balcony, or a small space that needs that holiday touch. They are also reasonably priced depending on the size of your desired decoration. Inflatables range from 2 feet to a soaring 10, but with the size ranges come the price ranges. It may seem like an investment to spend upwards of $100 for a very large inflatable, but they last quite a few years, if properly taken care of.
Now you may be wondering where you can find these fun decorations, and what kind of inflatables are available?
For a Free NO obligation quote with a new booking, contact our sponsor Magical Vacation Planner by clicking HERE!
Good news is that there is something for everyone. I have recently seen some Star Wars Inflatables available at stores like Home Depot and Ace Hardware. Think an AT-AT wearing a Santa hat patrolling your front yard. Now, that's an epic Christmas scene.
If you are looking for smaller inflatables that are more traditional Disney, Walmart has Mickey and Minnie air blown inflatables for $28.88. These adorable and iconic characters stand at a solid 5 feet tall.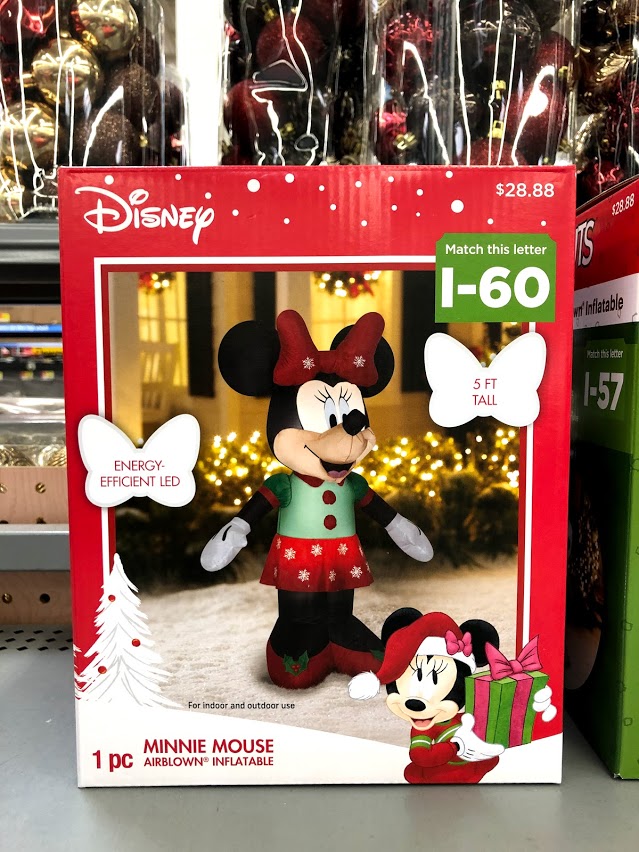 If you prefer to hang your stocking with scare versus care, lovers of The Nightmare Before Christmas can bring Jack Skellington in his Sandy Claws attire complete with Christmas stocking to life for the same price as Mickey and Minnie, but he stands a little taller. Not bad for a 25th anniversary inflatable, and at Walmart no less.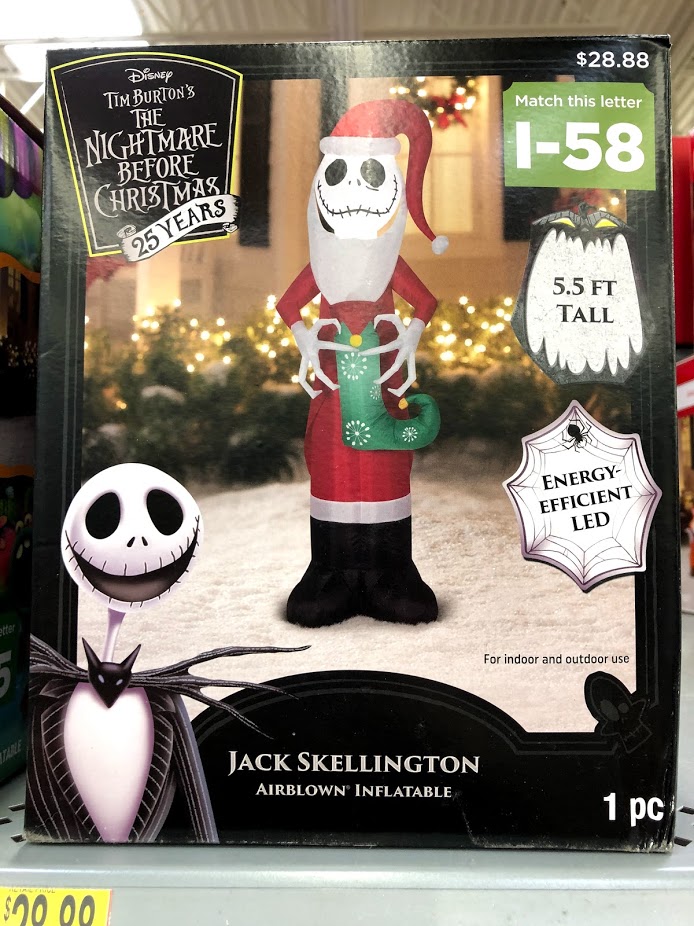 Share with us Main Streeters, have you seen these or other fun inflatables? Do you use them in your decor? We would love to see how you Disney Deck the Halls, until then, Happy Shopping and Decorating Friends!
Author:
Erika
Erika Krystle has been a Disney kid for as long as I can remember, but my love of visiting Disney Parks started after just one ride in a Doom Buggy. I couldn't run to guest relations fast enough to offer up my soul in return for an Annual Pass. Since then Disney has taken all my money, but has given me the most cherished memories; from watching my Nona's face light up with happy tears as we strolled down Main Street on her first visit (she was 84 at the time), to my very own engagement on Halloween in front of the Haunted Mansion.
I'm excited to be on the TMSM team and where Disney Parks are concerned, you won't catch me dead on It's a Small World. If I ask to ride that, this is a clear indication I am in danger and you must send help. You will however catch me performing Random Acts of Disney (R.A.D's), park hopping with my amazing group of impressively talented and kind friends (usually in some themed attire), hanging out by The Haunted Mansion, and ugly crying during Wishes… then begging for a Mickey Premium Bar to eat my feelings…don't judge me.
Otherwise, I work for the State of Florida and I am actively involved in my community. I believe in empowering others and spreading kindness to people from all walks of life. I also make custom designed Disney inspired ears, etched glass, gifts, and accessories. You can check out, like or follow my work on FB, which also links to my shop's Instagram and Etsy page: www.facebook.com/imagineering.emporium. I look forward to getting to know everyone and sharing the magic of Disney!