You don't want to miss this! Exclusive True Original Mickey Merch Collaborations for every Disney fan.
Happy Thursday Main Streeters and Welcome Back! In less than a week the Big Cheese himself officially turns the big 9-0. Sunday, November 18th is Mickey's actual birthday, but let's be honest, the Mouse has been celebrating this milestone birthday for a few weeks now.
Earlier in November, we got Mickey's 90th Spectacular, a 2-hour primetime event celebrating Mickey that included star studded musical performances and celebrities all gathered to join in on the over the top festivities. If you missed it, but have access to "on-demand" services through your cable provider, I believe you can still watch a replay.
We have also seen a roll out of fantastic commemorative merchandise and memorabilia that continues to grow by the day. The current count of anniversary products on Shop Disney is 83, and that includes some capsule limited apparel items from Levi's, as well as Rag and Bone.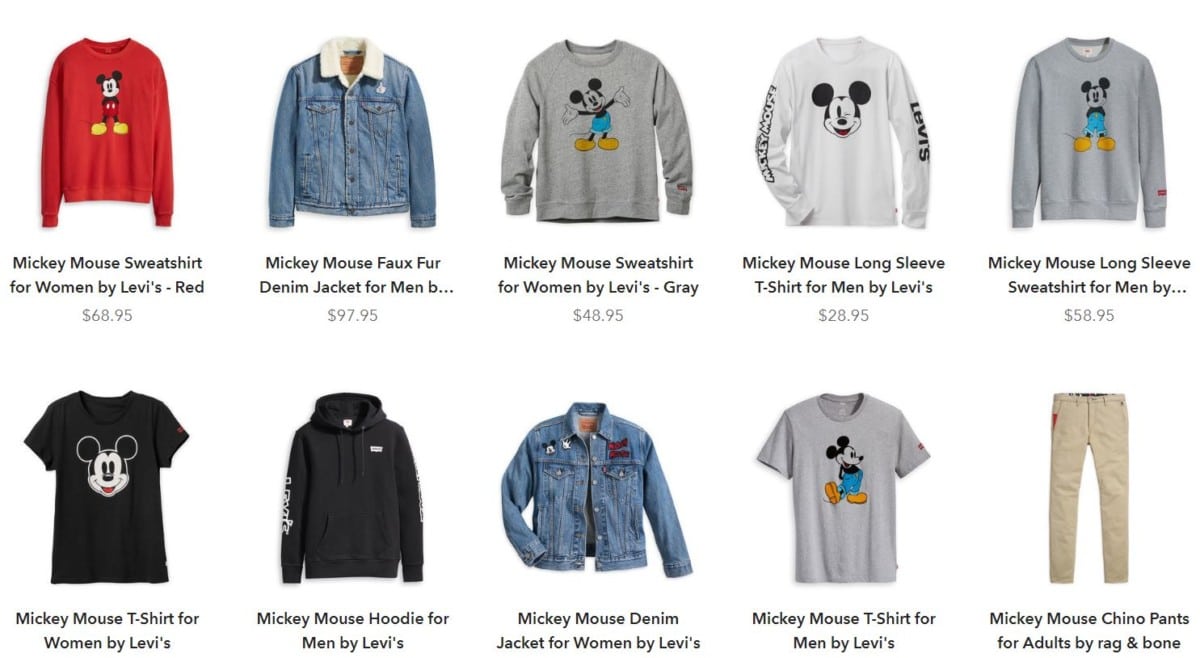 If you don't care much for traditional apparel, but still want some anniversary swag, Shop Disney has you covered. Here are some of the items up for purchase:
Mini Backpack by Danielle Nicole
Mugs
Special anniversary Le Creuset Dutch Oven
Toasters
Waffle Makers
Slow Cooker
Single serve coffee maker
Beats Wireless headphones
Google Home Mickey Mount by Otterbox
Baby Items

Diaper backpack
Belt Bag
Swaddle Set
Bandana Bib
Sock sets

Chess Set
Train Set
Mickey True Original Gold Plush
Puzzles
Gold Silhouette Figure
Deluxe Journal emblazoned with a gold Mickey silhouette
Ties
Bow Ties
Cufflinks
Swanky Dress Socks
Iconic Mickey sneakers
Watches, and
Pins
Additionally, this weekend only at the Magic Kingdom you can celebrate with Mickey and find 90th anniversary apparel and accessories exclusive to the Disney Park, plus other limited time magic in the form of special treats sure to make any foodie drool.
If you can't make it to the parks, don't worry; Disney hasn't monopolized all the anniversary goodness to one shopping spot. They have partnered with several other brands internationally to create limited edition items that range from exclusive make-up items created by Dose of Color to signature Mickey Sneakers and apparel from Vans.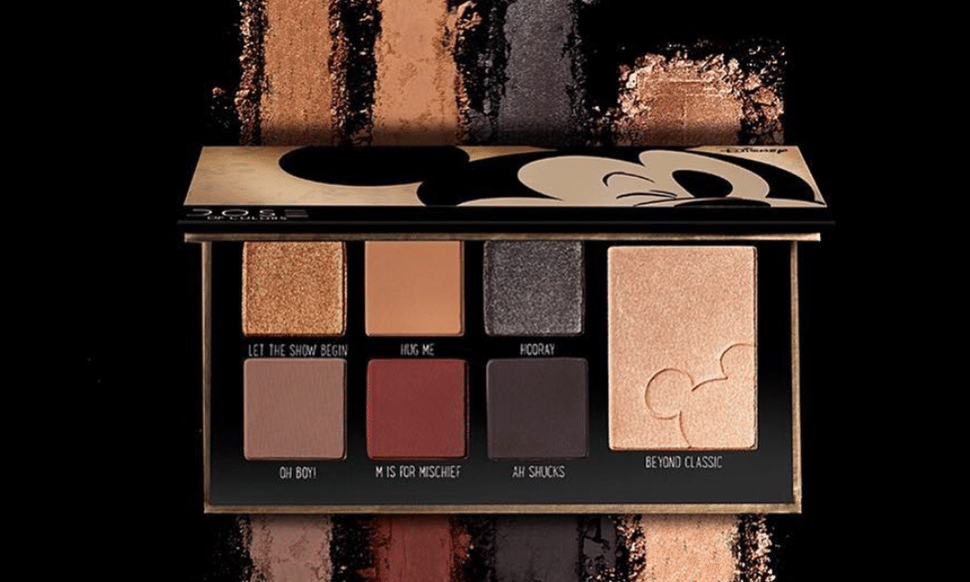 There are luxury watches crafted by Shinola based out of Detroit, and custom interior design pieces like wallpaper and home goods from UK designer Karen Walker.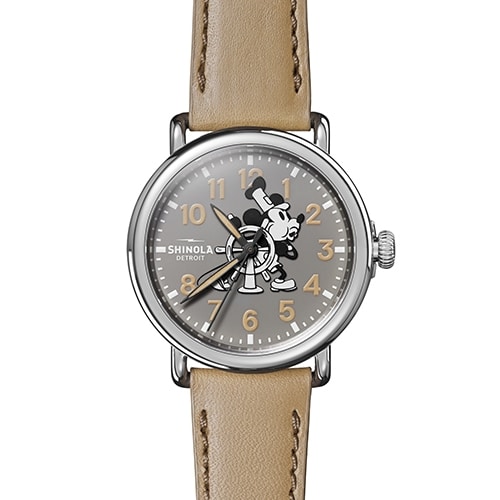 If you are planning a trip to the parks, Samsonite has you covered with an exclusive line of Mickey printed luggage. The only bummer is that it's only available to order from Samsonite's UK website.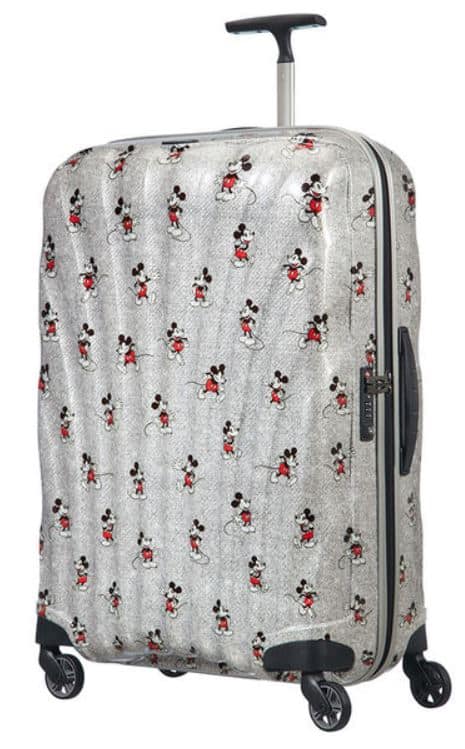 If you're feeling extra nostalgic, Polaroid has released a special edition of its 600-model vintage instant camera with Mickey's colors of yellow, white, black and red, and his image on the front, plus his hand waving a peace sign.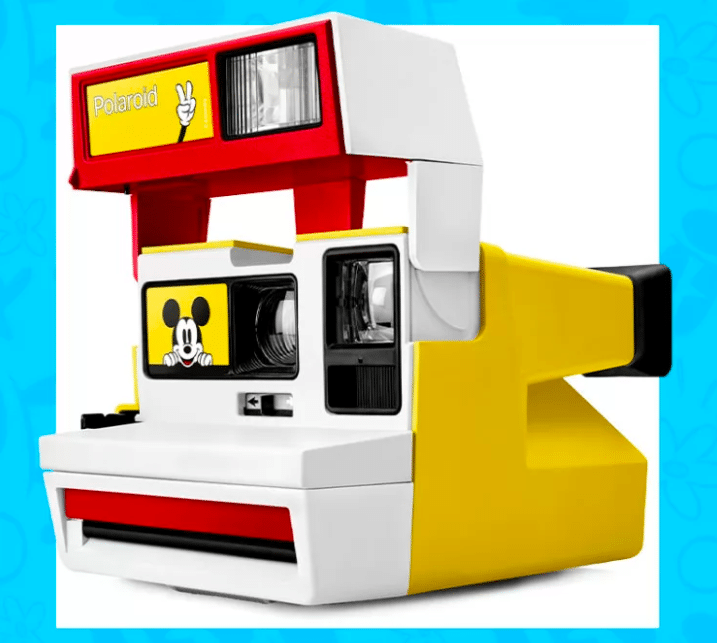 The Mickey merch train doesn't stop there, you can also find an anniversary charm from Pandora, and Luxury Jewelry from Singapore jeweler Poh Heng. Truly so much stuff to check out, it's hard to keep track of it all!

So Main Streeters, any of these cool Mickey commemorative items going on your Christmas wish list?
Until Next Week – stay on the nice list and maybe one of these sweet commemorative anniversary items will appear under the tree!
Author:
Erika
Erika Krystle has been a Disney kid for as long as I can remember, but my love of visiting Disney Parks started after just one ride in a Doom Buggy. I couldn't run to guest relations fast enough to offer up my soul in return for an Annual Pass. Since then Disney has taken all my money, but has given me the most cherished memories; from watching my Nona's face light up with happy tears as we strolled down Main Street on her first visit (she was 84 at the time), to my very own engagement on Halloween in front of the Haunted Mansion.
I'm excited to be on the TMSM team and where Disney Parks are concerned, you won't catch me dead on It's a Small World. If I ask to ride that, this is a clear indication I am in danger and you must send help. You will however catch me performing Random Acts of Disney (R.A.D's), park hopping with my amazing group of impressively talented and kind friends (usually in some themed attire), hanging out by The Haunted Mansion, and ugly crying during Wishes… then begging for a Mickey Premium Bar to eat my feelings…don't judge me.
Otherwise, I work for the State of Florida and I am actively involved in my community. I believe in empowering others and spreading kindness to people from all walks of life. I also make custom designed Disney inspired ears, etched glass, gifts, and accessories. You can check out, like or follow my work on FB, which also links to my shop's Instagram and Etsy page: www.facebook.com/imagineering.emporium. I look forward to getting to know everyone and sharing the magic of Disney!