The Hatbox Ghost Revisited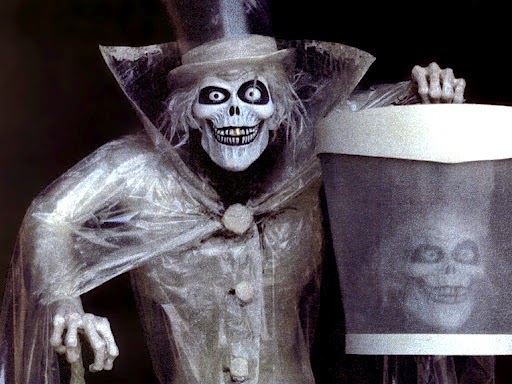 A few years ago, Michele put out this story in regards to the Hatbox Ghost.  To this day, that article is one of the most read that we have ever had on TMSM.  In going with the Halloween theme for October we wanted to share it again.  Enjoy!!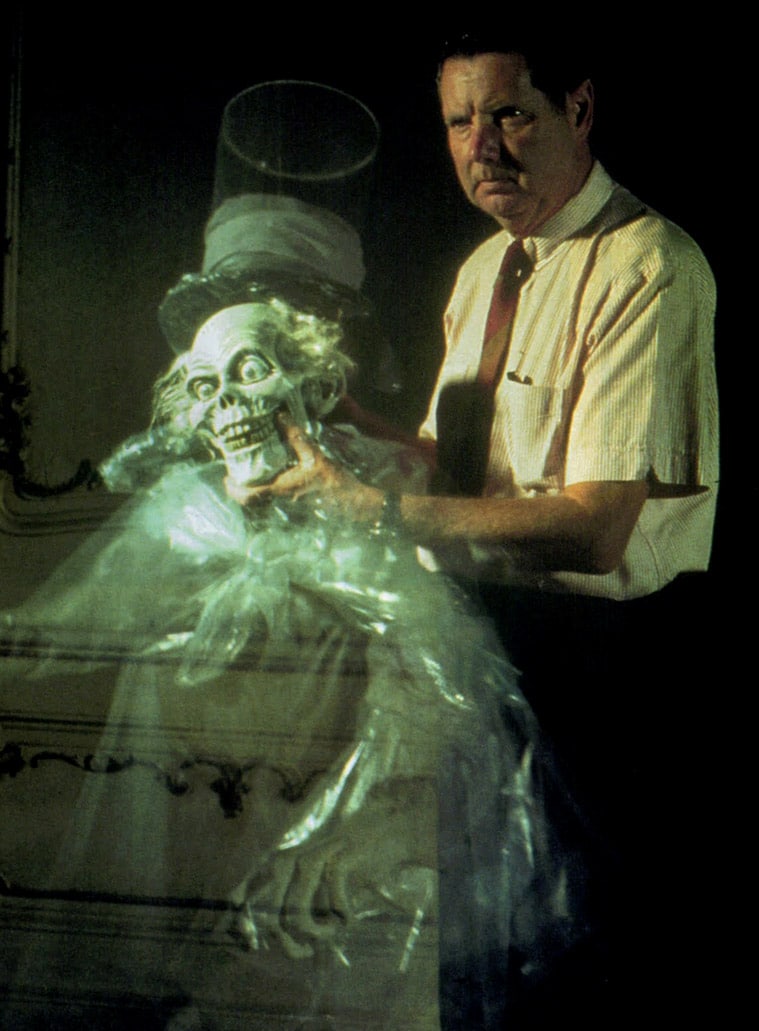 Obviously, I'm a Disney Fanatic. I have been since I was 5 years old. Until recently, I was more of a pop culture kind of girl. I knew a lot of useless trivia, and current events from Disney, but I never was much of a history buff. In the process of re-vamping TMSM, I decided to broaden my horizons, and dig back into Disney History. Research, you know? I have always loved the Haunted Mansion, so I began to read. Low and behold, out pops the story of the Hatbox Ghost. I was fascinated….. and a little creeped out too! I know a lot of you know what the story of the HatBox Ghost was about. I truly didn't. So, for those of you who were like me, and just saw a modern approach on Disney, here's a little bit of a history lesson for you.
For a Free NO obligation quote with a new booking, contact our sponsor Magical Vacation Planner by clicking HERE!
Back in the 1960′s, even before the Haunted Mansion was opened, Disneyland was busy promoting the new attraction, gaining suspense and curiosity from the guests. There were promotional photos taken, of Yale Gracey, head designer and creator for many of the spooks, which featured a premier of what the ghosts would look like. The most popular picture, and to me the most creepy, featured Gracey with what's known as the HatBox Ghost. He was a short, hunched over, scary looking little man, holding in his hand, a hat box. More photos emerged and Disney used this frightening little guy for a lot of it's merchandising at that time. People were curious about him, and still are. So, what's the big deal about Hattie? Well, it's because he simply isn't there! Promotions, yes. The actual Haunted Mansion, no. But why?
During testing of the different features that were to be in the Haunted Mansion, the HatBox Ghost worked well. The illusion was that his face would disappear off of his body, and reappear inside the hat box. Pretty cool. When the ghosts were put into the HM, Hattie was put in the attic scene, where the bride is allegedly. When they did test runs for the attraction, they found that while the effect worked in the test rooms, it didn't work the same in the actual ride. Even though the HatBox Ghost was already sort of known from the previews, he actually couldn't reside with the other 998 haunts.
Here is where the debate and controversy comes in. Some say the HatBox Ghost was removed from the HM before any guests were able to take their first ride. He wasn't there. Eye witness accounts from some of the guests lucky enough to ride the HM first, say they actually saw him in the attic scene. So, did they, or didn't they? What's even weirder, is no one seems to know what happened to the HatBox Ghost once he was removed from the ride. There are no photos of him, no trace that he was even in the Haunted Mansion, he became almost a myth or a legend. Recently, there was a video released from a home movie, from a guest who rode the Haunted Mansion that first week in Disneyland, and has actual footage of the HatBox Ghost in the attic. It's brief, and dark, but you can see him. Creepy indeed.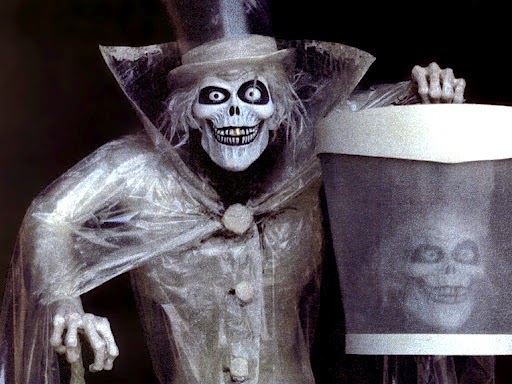 So, even years and years later, Disney fans are still interested in the ghost that never was. It's interesting. Controversial. Creepy!! So, where is he? Who knows. What's really amazing is the fact that he is still a prominent figure even today. To me, the Hatbox Ghost is probably the scariest spirit that was created for the Haunted Mansion. There is something about his face that gets to me, he makes me want to look the other way! Even though I previously wasn't into a ton of Disney history, this story made me want to learn more. The creation and stories behind our favorite attractions really is fascinating. I hope, after reading this article, that maybe you'd be curious to learn more too!
**Since this article was originally published, the Hatbox Ghost has been added back to the Disneyland version of the Haunted Mansion.
Michele Atwood is the Owner/Editor of The Main Street Mouse and it's subsidiaries and author of the book "Moving to Main Street U.S.A." Michele also contributes Disney news to the Joe Kelley Morning Show on 96.5 WDBO in Orlando. She and her family made the move from Michigan to the Orlando area to pursue their Disney dreams. Michele is a life long Disney fan, and has two sons who have followed suit, each going on their first Disney trip before their first birthday's. Part of the goal Michele has for The Main Street Mouse is not only to keep members informed, but to create somewhat of a Disney Family by relating to others through personal experiences and opinions. Also, Michele is making it a priority to share stories of inspiration and hope to other Disney Fans in an effort to share the Magic and hopefully make a difference in the lives of others.