Celebrate the Spooky Season with New Haunted Mansion-Inspired Wallpaper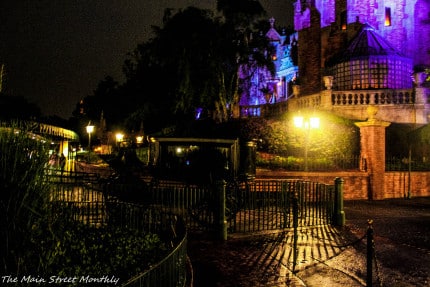 From the Disney Parks Blog and written by: Simone Miranda
I'm not a big fan of things ghoulish but something about the Haunted Mansion mesmerizes me. It might be the cast members' accents with their elongated vowels. Maybe it is the "stretching" room with its hilariously scary portraits. Or, my favorite, the dancing ghosts in the dining room.
Our designer, Christine Lee, who recently visited her very first haunted house, agrees with me. When we asked her to create something special for Halloween she naturally wanted to feature the "999 happy haunts." Take a close look at the gravestones to see if you recognize a familiar mark!
Be sure to check out the terms of use about using the wallpaper before you download it. Want to check out other designs? Visit our complete gallery of wallpapers.
For a Free NO obligation quote with a new booking, contact our sponsor Magical Vacation Planner by clicking HERE!