Merchandise Celebrates 20th Anniversary of Twilight Zone Tower of Terror at Walt Disney World Resort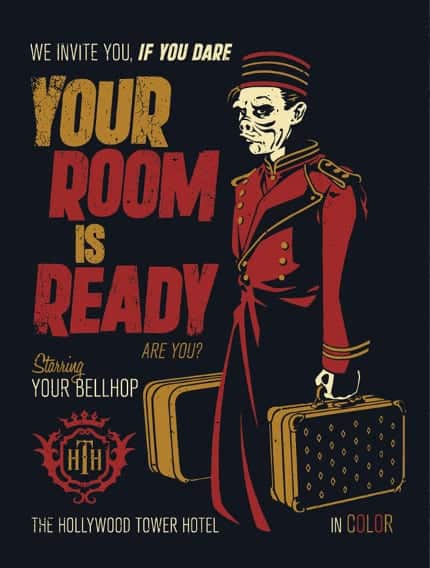 From friend of The Main Street Mouse, Steven Miller, Merchandise Communications Manager for Disney.  Some merchandise to commemorate the 20th anniversary of the Twilight Zone Tower of Terror.
On July 22, the Twilight Zone Tower of Terror celebrates 20 years at Disney's Hollywood Studios. This attraction has quickly become my son's favorite thing to do in all of Walt Disney World. We've watched nearly every episode of the television show together, and love finding the little nods to the series hidden throughout the attraction every time we "drop in." To commemorate this year's anniversary, we are releasing a T-shirt on our Disney Parks online store from July 22-27, 2014.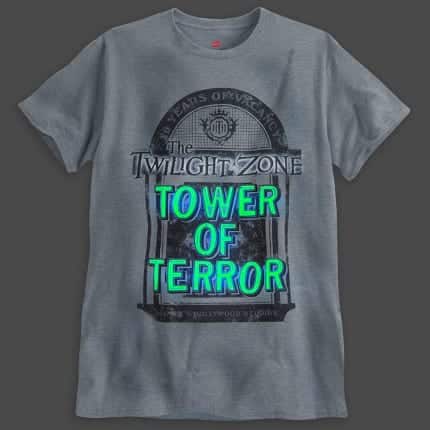 The shirt will be printed on a Hanes Beefy tee and will be available for both adults and youth. Please allow 4-6 weeks for delivery (no express shipping is available). You can place an order for the shirt starting today, July 22 at http://www.DisneyStore.com/ParkEvents.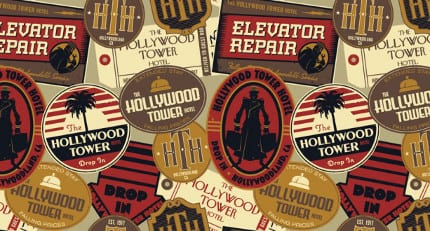 I have, however, some even more exciting news to share for this anniversary. David Soliman, Franchise and Brand assistant for Disney Theme Park Merchandise, gave me a first look at a new art program called "Hollywood Tower Hotel Authentic." David said that the recent Haunted Mansion art program served as its inspiration.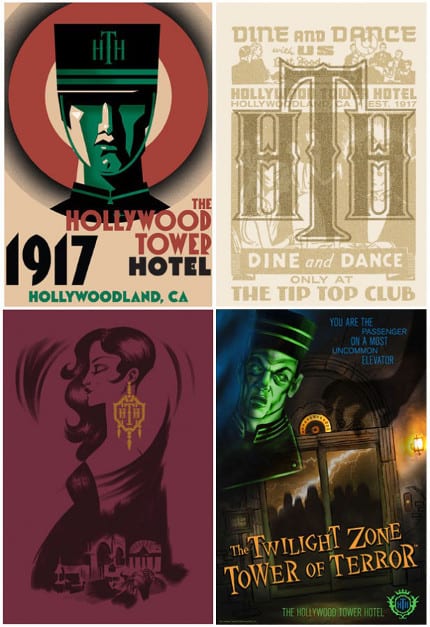 "In early 2015, new merchandise will be coming to the Twilight Zone Tower of Terror attractions in both Florida and California," explained David. "We loved what was done with the 'Haunted Mansion Authentic' art program, and thought we could apply similar merchandise design philosophies to another classic Disney attraction. The Disney Design Group team did an amazing job creating the artwork which will be used on a variety of apparel items, souvenirs, home goods and more."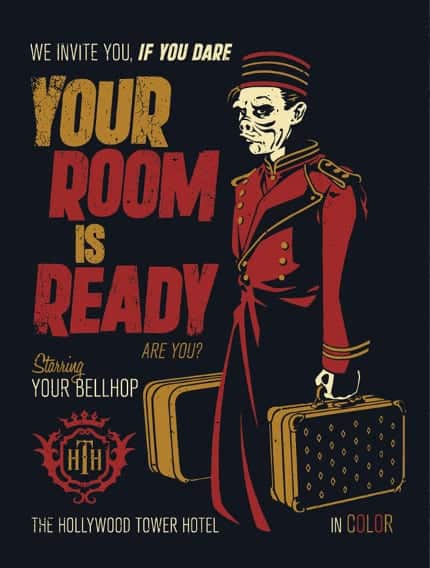 Graphic designer Tyler Dumas from Disney Design Group was one of the lead artists on this program which was started about a year ago. When creating the art, the Disney artists imagined what kind of merchandise the Hollywood Tower Hotel would have produced during its heyday. The results left me speechless!
There were a few artists who contributed designs including Randy Noble, Richard Terpstra, Caley Hicks and Fabiola Garza Villalobos. My favorite design (shown above) is from Casey Jones and features a nod to the first episode I ever showed my son.
In the coming months, I will share some additional looks at the actual merchandise that Guests will find at Disneyland and Walt Disney World Resort beginning next year.
The Twilight Zone® is a registered trademark of CBS, Inc. and used with permission pursuant to a license with CBS, Inc.
Co-Owner / Webmaster / Business Relations / PT Writer
As co-owner and co-creator of The Main Street Mouse. Working in a technical support position for 18 years, it was time for a change. As the Webmaster and Project Planner, I spend most of my time researching everything from the latest Disney News, technology advances and of course keeping up on all the Marvel news that comes out. I never considered myself a writer but I've come to like blogging and sharing news with all. I feel blessed everyday that I get to spend my days working with my best friend and love of my life while we continue to grow and expand what started as a hobby all those years ago.