How Well Do You Know … The Sword in the Stone?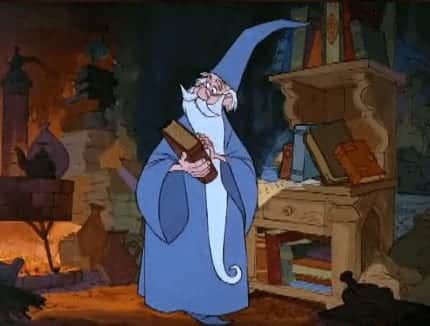 Here is a little trivia challenge to see how well you know the Disney Animated film, The Sword in the Stone. Good Luck…
1. Who provided the music for the film?
A) The Sherman Brothers
B) Peggy Lee
C) The director chose a variety of Medieval music
2. In what form does Merlin finally defeat Madam Mim?
A) A tiger
B) A dragon
C) A germ
3. During their lessons, how many animal forms does Merlin transform Wart into?
A) Four
B) Five
C) Three
4. Madame Mim was voiced by Martha Wentworth. Which other character in the film did she voice?
A) The Scullery Maid
B) The Old-Lady Squirrel
C) The Little Girl Squirrel
5. Who voiced Sir Ector?
A) George Saunders
B) Thurl Ravenscroft
C) Sebastian Cabot
6. What modern-day location does Merlin visit?
A) Bermuda
B) Disneyland
C) London
Scroll down for the answers!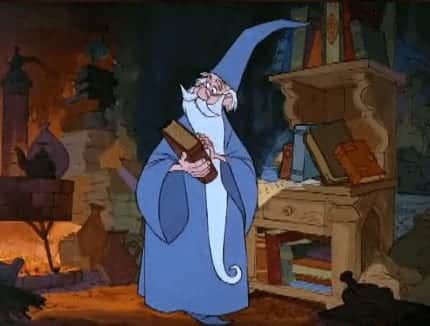 1. A – The Sword and the Stone was the first Disney animated feature with songs by the Sherman Brothers! However, Peggy Lee did contribute songs to Lady and the Tramp.
2. C – Tiny but powerful, Merlin's transformation into "Malignalitaloptereosis" knocks Mim out of their duel.
3. C – Wart becomes a fish, a squirrel, and a sparrow in turn.
4. B – Wentworth can also be heard voicing multiple in 1961's 101 Dalmatians.
5. C – Cabot had a long and distinguished Disney voice career – he was also Bagheera in The Jungle Book, among many others.
6. A – In a moment of frustration, he exclaims "Blow me to Bermuda!" and promptly disappears.
Co-Owner / Webmaster / Business Relations / PT Writer
As co-owner and co-creator of The Main Street Mouse. Working in a technical support position for 18 years, it was time for a change. As the Webmaster and Project Planner, I spend most of my time researching everything from the latest Disney News, technology advances and of course keeping up on all the Marvel news that comes out. I never considered myself a writer but I've come to like blogging and sharing news with all. I feel blessed everyday that I get to spend my days working with my best friend and love of my life while we continue to grow and expand what started as a hobby all those years ago.