Things You Should Keep an Eye Out For in Pixar's Latest Short Party Central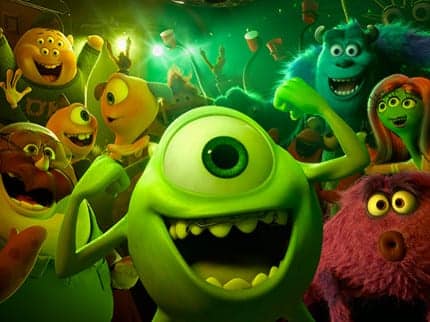 Here is a story from D23 that we wanted to share in regards to the Pixar short, Party Central, that premiered with the Muppets Most Wanted film yesterday.
Party Central's director Kelsey Mann (KM) and producer Laurel Ladevich (LL) met with D23 on theMuppets Most Wanted red carpet to discuss what it was like to work together (for the first time!) and create Pixar's latest short.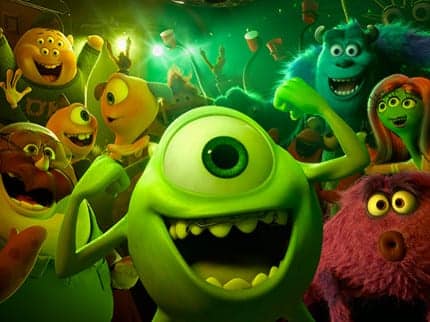 The short just made its debut in front of Muppets Most Wanted! What's the excitement like at Pixar?
KM: It's been really awesome. Monsters and Muppets are like a match made in heaven. We're so happy, and the short couldn't have found a better home than this movie.
How does Party Central build on the Monsters University story?
KM: The story came from something I personally wanted to do in the movie, but didn't have the time for. I wanted to see these characters throw the party that they had talked about in the movie. I kept talking to Dan [Scanlon], the director of Monsters University, and said we've got to have this at some point. Then the short came up and it was the perfect opportunity.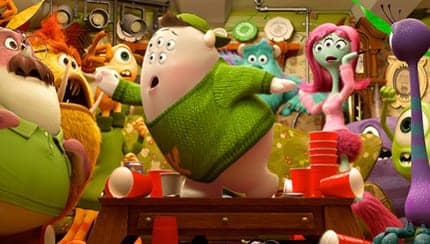 What was the production and development like for Party Central?
Laurel Ladevich (LL): It was very fast. Kelsey and I had never actually met each other beforehand. And neither of us had done this before! It was the first time he [Kelsey] directed an animated short and it was that first time that I produced. It was pretty wild and it turned out really well. We had a lot of fun!
What should D23 Members keep a lookout for in the short? Are there any hidden Easter Eggs?
KM: This short is so jam packed with fun stuff. We just kept adding more, more and more during the production.
LL: You have to look closely with both eyes to catch it all… We can't give anything away!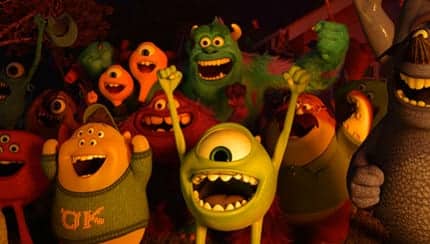 If you were a student at Monsters University, which fraternity/sorority would you belong to?
LL: Definitely Oozma Kappa! I identify with Sheri Squibbles' wild side that nobody really sees.
KM: I had an Oozma Kappa experience going through college for sure. I'd like to say that I was a part of the Roars and the fancy-pants fraternities—but I was not! I have to admit that I'm an Oozma Kappa all the way, and I'm proud of it!
Co-Owner / Webmaster / Business Relations / PT Writer
As co-owner and co-creator of The Main Street Mouse. Working in a technical support position for 18 years, it was time for a change. As the Webmaster and Project Planner, I spend most of my time researching everything from the latest Disney News, technology advances and of course keeping up on all the Marvel news that comes out. I never considered myself a writer but I've come to like blogging and sharing news with all. I feel blessed everyday that I get to spend my days working with my best friend and love of my life while we continue to grow and expand what started as a hobby all those years ago.